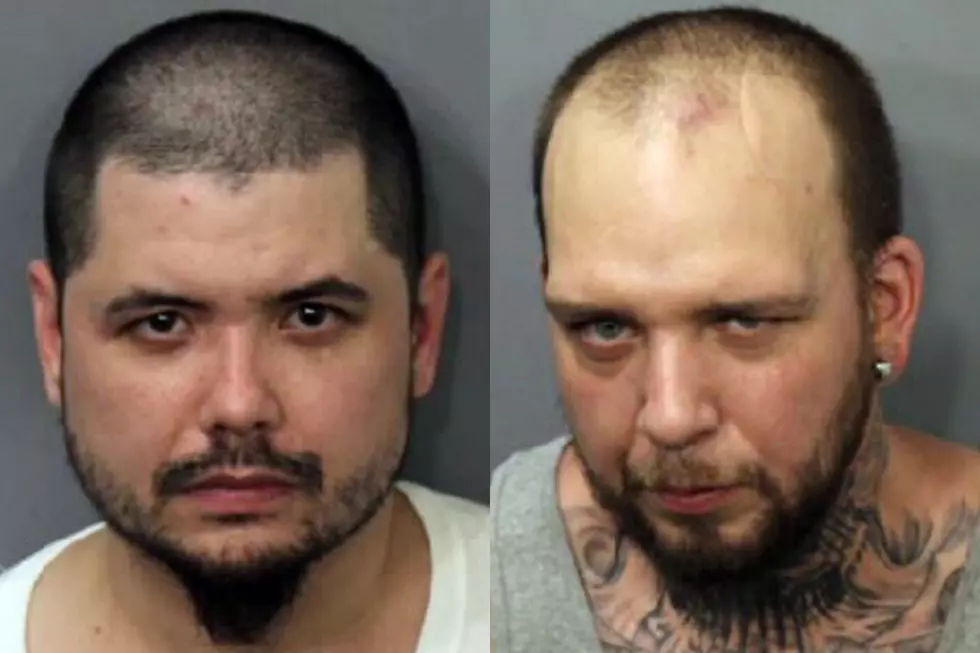 Police: Fall River Men Assaulted Male, Threatened to Eat His Dog
Joshua Farias (left) and Richard Souza via Fall River Police Department
FALL RIVER — Two Fall River men face several charges after allegedly beating up a man after they told him they wanted to eat his dog.
The 57-year-old male victim told police he was walking his dog with his wife along Eastern Avenue at about 2:15 p.m. on Wednesday when they were approached by two men. One of the men allegedly stated that the victim "better move that dog or I will kill it and eat it."
The victim instructed his wife to go into their apartment building while he tried to follow with the dog. However, the two males allegedly followed them inside and began punching the man in the head and the face. The 57-year-old man told police he tried to defend himself by striking his assailants with his cane. However, he was pushed to the ground with the suspects grabbing his cane and beating him with it while kicking him.
The victim's wife shouted to the suspects that she had called the police. The men left the apartment and walked away.
After an initial investigation, police arrested two men several houses away from where the incident was alleged to have taken place. Police arrested Joshua Farias, 37, of 111 Borden Street, Apt. 405, and Richard Souza, 37, of 672 Brayton Avenue.
Both men are charged with assault and battery with a dangerous weapon, assault and battery on a disabled person, and breaking and entering in the daytime for a felony.
More From WBSM-AM/AM 1420