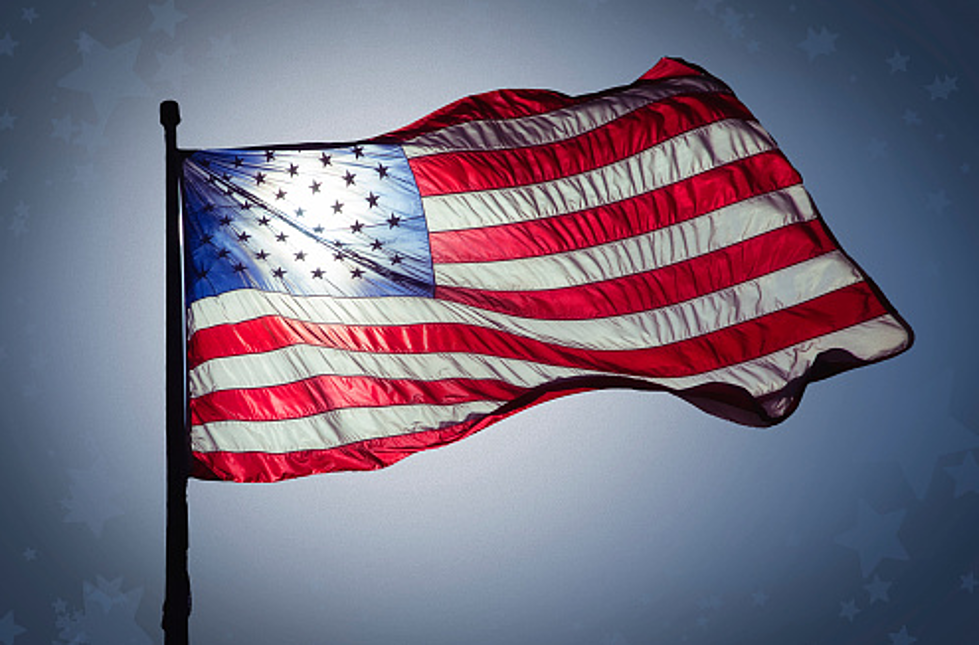 OPINION | Barry Richard: Chelmsford Business Cited for Excessive Flags
Yuri Arcurs via getty images
The town of Chelmsford, Massachusetts has ordered a realty company to remove most of the small flags it posted on the lawn in front of its business to mark the Memorial Day holiday.
The order had the opposite effect. The business added hundreds more flags instead, to force a standoff with town officials.
Jon Crandall, who works at Laer Realty, tells Boston's WBZ-TV 4, "We lined this with 200 flags in support of our deceased veterans and all the people who have served."
Crandall tells the station the display was not a hit with town officials.
"There was a note in the door from the building department stating we had a violation, a flag violation, excessive flags," Crandall said. Apparently, Chelmsford has an ordinance against using flags for "commercial promotion."
Assistant Town Manager Michael McCall tells 'BZ, "This is a commercial establishment located at a busy intersection. It was in the front lawn of that particular property, and in the opinion of our code enforcement officer, the building commissioner, it was a violation."
Channel 4 says the town wants Laer to remove some of the flags and leave "a reasonable amount." What constitutes a reasonable amount has yet to be determined. The company added 300 more flags instead, and plans to leave them there until at least the Fourth of July.
Three cheers to Laer Realty. They think like I do. But if it were me, I would add a flag a day until the Fourth of July, and gather my employees out there each day at noon to salute them and sing the national anthem.
Barry Richard is the host of The Barry Richard Show on 1420 WBSM New Bedford. He can be heard weekdays from noon to 3 p.m. Contact him at barry@wbsm.com and follow him on Twitter @BarryJRichard58. The opinions expressed in this commentary are solely those of the author. 
More From WBSM-AM/AM 1420