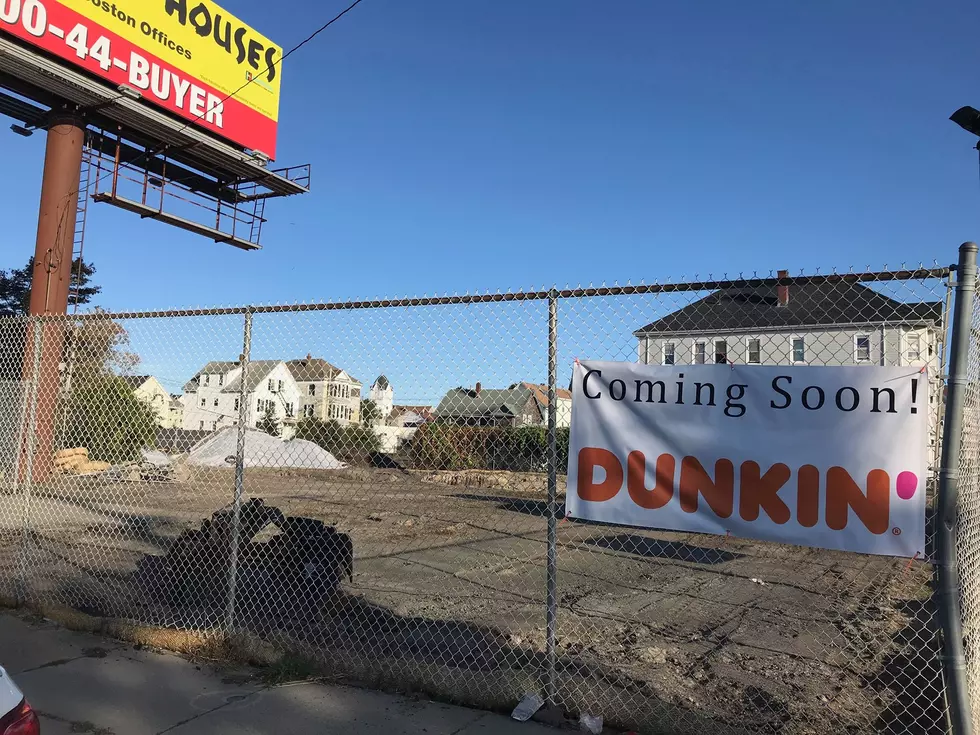 New Dunkin' Is Grounds for Celebration [OPINION]
Barry Richard/Townsquare Media
Few things are as exciting as a new Dunkin' under construction.
Folks, it's just a pile of dirt right now, but in a matter of weeks, a new Dunkin' location will open at Belleville Avenue and Cedar Grove Street in New Bedford. This is huge news as recently the Dunk on Coggeshall Street just a few blocks away was shuttered.
Look, I realize that this is no Stop & Shop distribution center, Amazon, SouthCoast Marketplace or Tiverton Casino Hotel, but it's big stuff. New Bedford runs on Dunkin' and the recent closing of several area Dunkin' locations was enough to send shivers down my spine. Thank goodness for replacement Dunks.
Some of my more cultured friends prefer Starbucks and would rather travel to upscale Dartmouth for their java, but not me. I am a meat-and-potatoes, Dunkin' kinda guy. I am not totally devoid of class, however, and will gladly pay the extra quarter for the styrofoam cup for my Dunkin' iced coffee.
All kidding aside, Dunkin' is a monster success story and has the locations and revenues to prove it. While Dunkin' doesn't provide the jobs we want it, provides the jobs we need. With starting pay in the tweens plus tips, Dunkin' provides income and work experience for kids and low-skilled workers.
New Bedford is in serious need of some serious economic development, both for the jobs it would create and for the revenue it would generate. But while we wait, it's good to know that at least we'll have coffee to help get us through.
This truly is exciting news. Hey, now that I am approaching geezer status, maybe I'll go hang around the construction site and watch them build the thing.
Barry Richard is the host of The Barry Richard Show on 1420 WBSM New Bedford. He can be heard weekdays from noon to 3 p.m. Contact him at barry@wbsm.com and follow him on Twitter @BarryJRichard58. The opinions expressed in this commentary are solely those of the author.
More From WBSM-AM/AM 1420