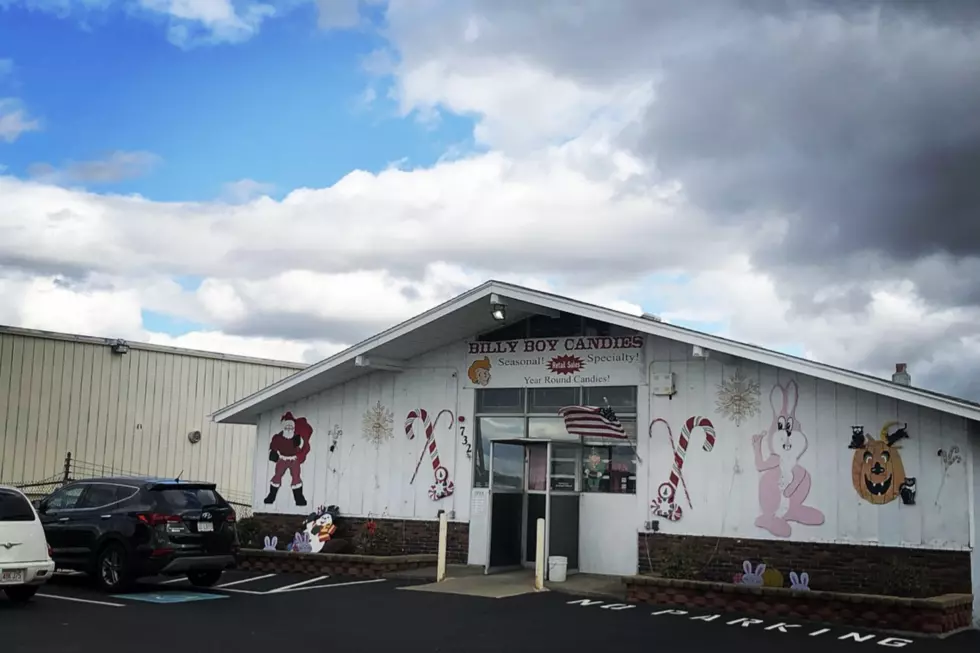 New Bedford's Billy Boy Candies Is Saying a Sweet Goodbye
Gazelle/Townsquare Media
After 60-plus years in business, Billy Boy Candies in New Bedford has decided to close up shop for good.
The rumors began circulating last Thursday that the candy shop's long-lasting era here in New Bedford was coming to an end. I had decided to take a trip down to 732 Mount Pleasant Street to find out from the owners myself and they were indeed notifying their loyal customers of their closing in April, shortly after Easter Sunday:
Admittedly, I walked through the doors of Billy Boy Candies for the very first time last week.
I was blown away by the nostalgia and the shelves of candy that filled up the aisles with new products and blasts from the past. This store had everything and in bulk, too. Candies and sweets I haven't had since I was a little boy like dipping dots, pixie sticks and bleeps. Familiar and unfamiliar findings that enticed my taste buds as I passed each row of sugary temptation.
Along the walls and throughout the place there were old fashioned photos, posters and puzzles. Homemade rock candy and fudge of every flavor filled the cases and giant jawbreakers brought attention to a good challenge waiting to be fulfilled.
As of right now, according to Billy Boy Candies, the business has not yet found a buyer, but the owners still wish to retire after spending more than a half a century in New Bedford.
Longtime customers and candy connoisseurs of all ages will still have plenty of time to stock up before Easter arrives in a little over a month, but are encouraged to shop now while supplies last.
Lastly, to the owners John and Jackie, if you're reading this, I wish you both nothing but the best in your future and to a happy and well-deserved retirement.
You will most certainly be missed.
Enter your number to get our free mobile app
More From WBSM-AM/AM 1420