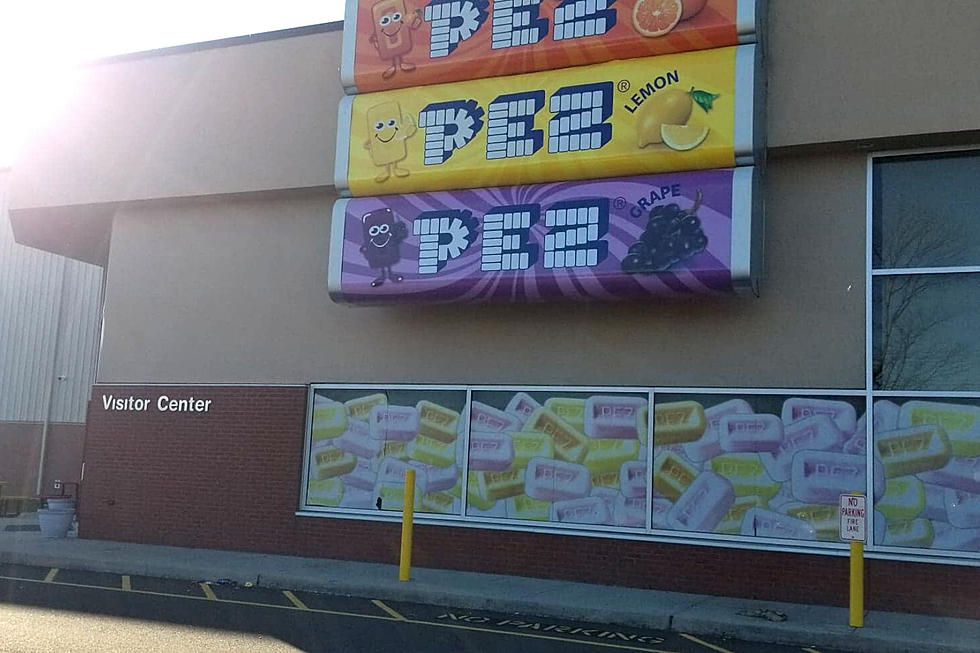 Connecticut PEZ Museum Worth the Drive From the SouthCoast for Candy Fans
Tim Weisberg/Townsquare Media
If you are a fan of PEZ candy, there's a place not that far from the SouthCoast that is going to make you flip your lid.
It's officially known as the PEZ Visitor Center, and it is located at 35 Prindle Hill Road in Orange, Connecticut. It's about a two hour and 20 minute drive from New Bedford, but for PEZ lovers, it's well worth the trip.
First, it's the factory where you can see all of your favorite PEZ flavors being created right before your eyes. There's a section at the back of the Visitor Center where you can watch the PEZ being made.
It's also a museum as well, housing some of the most interesting PEZ dispensers from all over the world and telling the story of the candy and its highly collective dispensers.
Visitors can take a self-guided tour, and there are little stations around the center that will tell a further story of PEZ. You can also take part in daily scavenger hunt-style challenges as well.
The center is about 4,000 square feet of space stuffed with PEZ and PEZ-related creations, such as the PEZ motorcycle built by Orange County Choppers.
You can also see some of the earliest PEZ dispensers going back to its beginnings in 1927, and some of the innovative marketing that has been used over the years. Remember "Adult PEZ?" Yeah, that's here, too.
There are also interesting and unique PEZ creations, such as these high-priced heels for those who want to fashionably display their love of the candy.
Of course, there are also thousands of PEZ dispensers that are for sale as well, so you can complete your collection and find some you didn't even know existed. An Elvira PEZ dispenser? Yes, please.
Admission is $5 for adults, but you get a $2 credit toward any PEZ purchase. It's $4 for children 3-12, and children under three years old are free.
The PEZ Visitor Center is open daily from 11 a.m. to 4 p.m. If you're down to take the ride, you can also visit the PEZ Visitor Center virtually here.
Every Movie Theater Candy, Ranked From Worst to Best
The Top 10 Most Popular Types of Halloween Candy in America
America's favorite types of Halloween candy range from candy corn to M&Ms. Here are America's favorite kinds of Halloween candy, starting with number 10 working our way to the number one most popular type of Halloween candy.
More From WBSM-AM/AM 1420