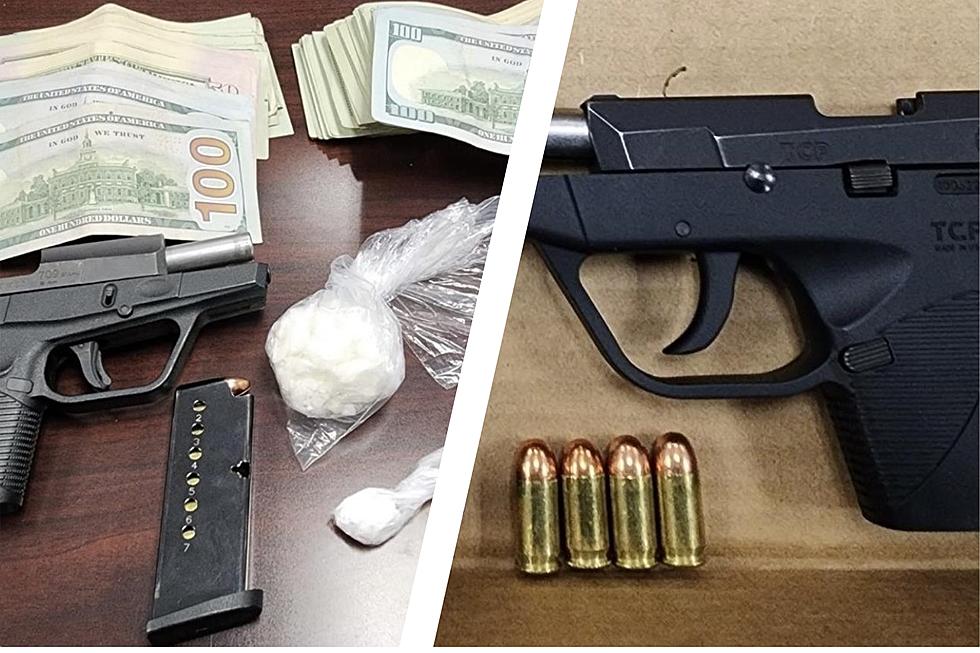 New Bedford Police Seize Two Guns, Including One From Juvenile Alleged Repeat Offender
Courtesy New Bedford Police
NEW BEDFORD (WBSM) — Two firearms were seized by New Bedford Police detectives over this past weekend, including one allegedly from a juvenile whom police said has been arrested before with a firearm.
Police said that on Sunday, March 19, detectives received a tip that a juvenile was carrying a handgun in the area of Hazelwood Park in the city's South End.
They were able to locate the juvenile and police said they discovered he was in possession of a loaded .380 pistol that had been stolen out of Maine.
According to police, the juvenile violently resisted arrest before finally being taken into custody.
"This incident marks the second time this suspect has been arrested by New Bedford detectives with a firearm, the first time being when they were only 15 years old," police said. "That case was later dismissed by a judge in New Bedford District Court."
The day before, detectives executed a search warrant on Saturday, March 18 at 66 Rogers Street, with the target of the search being Paul Silva, 41. Police said they also found Nicholas Taft, 28, of Fall River inside the home along with a juvenile who did not live at the residence.
According to police, the search turned up over 30 grams of crack cocaine and 2.6 grams of powder cocaine, along with digital scales and packaging materials.
Police said a loaded 9mm Taurus handgun was also found, along with $1,734 in cash on Silva and $4,660 in cash on Taft, which was also seized.
Silva and Taft are charged with trafficking cocaine in excess of 18 grams, conspiracy to violate the controlled substance laws, and unlawful possession of a firearm and ammunition.
Police said Silva was previously convicted of possession with intent to distribute a Class B substance approximately one year ago, making this a subsequent offense.They said he was also convicted in 2019 of carrying a dangerous weapon following an incident during which he was found to be in possession of a machete and brass knuckles.
The juvenile in that incident was charged with trafficking cocaine in excess of 18 grams and conspiracy to violate the controlled substance laws before being released to the custody of a parent, police said.
States Ranked by Gun Death Rates
Gun death rates per 100,000 are high in the U.S., and getting higher. Here's a list of states ranked by firearm safety, from lowest death rates to highest. Data for 2021 is from the CDC via
Violence Policy Center
.
The SouthCoast's Most Exciting Police Chases
Here's a list of some of the wildest police pursuits around the SouthCoast in recent memory.
More From WBSM-AM/AM 1420