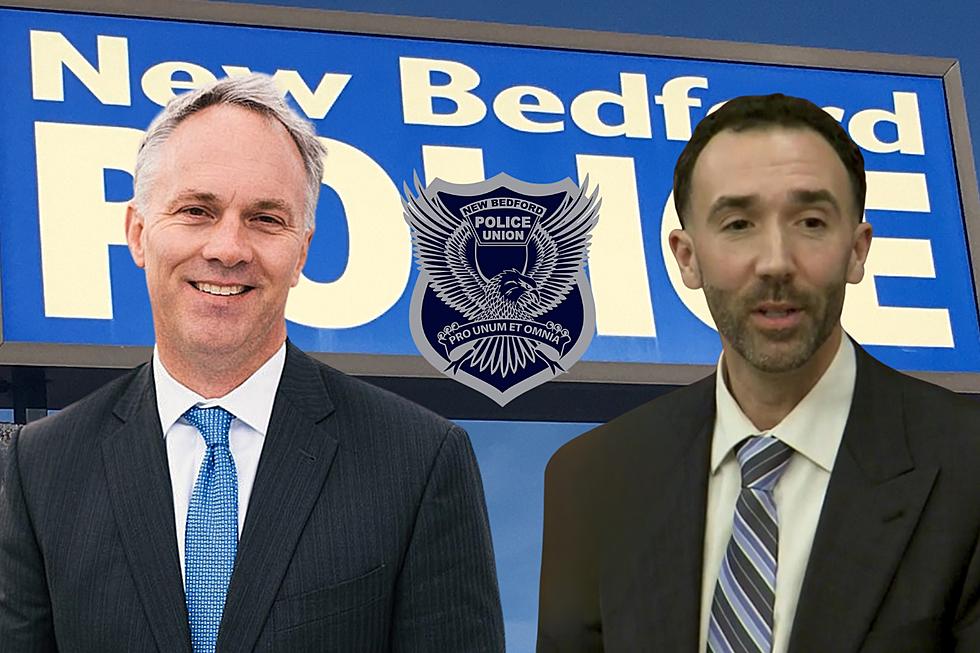 New Bedford Police Union and City Agree to New Contract
Contributed Photo; New Bedford Government Access
NEW BEDFORD (WBSM) — The City of New Bedford and the New Bedford Police Union agreed Wednesday to new three-year collective bargaining agreement that increases wages to help increase staffing.

Negotiators from both parties agreed to a two percent cost of living adjustment for each year of the contract and a two percent added base pay for an officer's certification by the Peace Officer Standards and Training Commission.
The added base pay will go into effect on January 1, 2024 and again on June 30, 2024, according to the agreement.
The agreement would also reduce the residency requirement for new officers from 10 years to four years, provide added pay for officers who work Thanksgiving and Christmas, vacation time for officers with 15 to 20 years of experience and would lay the foundation for the use of body-worn cameras by all officers after they receive required training.
The contract runs from July 1, 2021 through June 30, 2024, and will need approval from the New Bedford City Council. 
The cost of the agreement is expected to total $3.5 million from the City's general fund.
Read the full details of the agreement here.
In a release, New Bedford Police Chief Paul Oliveira praised the contract and said he was thankful the union and the city were able to find a compromise that provides more benefits for officers.
"I'm very pleased that the City has reached an amicable agreement with the union and settled this contract," said Oliveira. "I look forward to working with the union leadership as we continue to serve the citizens of New Bedford. As always, I remain very proud of the men and women of this department."
Negotiations between the New Bedford Police Union and the City have lasted for almost two years, with the previous contract expiring 23 months ago.
Due to a staffing shortage, the department's budgeted 259 positions for this year were not filled.
In February 2023, New Bedford Mayor Jon Mitchell announced a $5,000 sign-on bonus to increase hiring to fill the positions.
With the new contract agreement finalized, Mitchell said it will help address the staffing shortages and keep the city safe.
"I am pleased that both sides worked toward a resolution that enables us to address staffing shortages with which departments across America are struggling," Mitchell said. "I am proud of the work our officers do to keep New Bedford safe, and I believe that this new contract will put them in a stronger position to achieve professional success."
WBSM's Top SouthCoast Stories 7/3 - 7/9
The SouthCoast's Most Exciting Police Chases
Here's a list of some of the wildest police pursuits around the SouthCoast in recent memory.
More From WBSM-AM/AM 1420