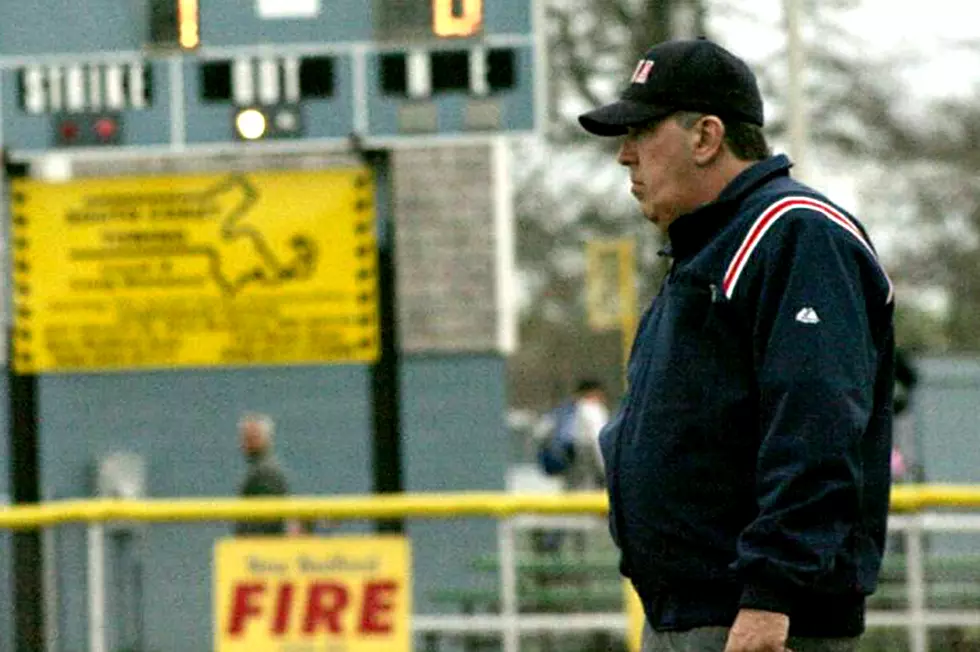 How Nelson Macedo Became Acting New Bedford Mayor in 1983
Whaling City Youth Baseball League/Facebook
When the Mayor of New Bedford is out of town or unable to fulfill his or her duties, the city council president becomes acting mayor. It says so in the Municipal Code.
According to the general laws, "If the mayor is absent or unable from any cause temporarily to perform the duties of the office, they shall be performed by the president of the city council."
The law further states, "The person upon whom such duties shall devolve shall be called "acting mayor" and shall possess the powers of mayor only in matters not admitting of delay, but shall have no power to make permanent appointments."
Should the mayor be removed from office, die or resign at any time during the first year of the term ending December 31, "The City Clerk shall forthwith order an election to fill such vacancy for the remainder of the unexpired term."
Should a vacancy occur in the second term beginning January 1, the city council must elect one of its own to fill the vacancy. If there is no agreement within 30 days, the city council president becomes acting mayor.
Mayor John A. Markey resigned from the office in December 1982 after being appointed a 3rd District Court Judge by Governor Edward King. Ward 3 City Councilor Cynthia Kruger was city council president at the time, thus becoming acting mayor.
In January 1983, Ward 5 City Councilor Nelson Macedo was elected council president and served as acting mayor until March of 1983 when John Bullard and Brian Lawler topped a field of 18 candidates in a preliminary election and faced off in a special general mayoral election.
Lawler won the special election but served only one term, losing to Bullard two years later.
Bullard would serve three terms before being defeated by Rosemary S. Tierney.
Former Rep. Dave Nelson, former Ward 4 City Councilor Mark J. Treadup, and former WBSM talk host Dave "Cuzzin Dave" Williford were among the candidates participating in the preliminary election.
Nelson Macedo served as Ward 5 City Councilor from 1980 to 1992. Macedo was the senior custodian at New Bedford District Court and CYO Director at the Kennedy Youth Center. He was also a longtime umpire for the Whaling City Youth Baseball League.
Macedo died in April 2018. He was 61.
WBSM's Top SouthCoast Stories 6/12 - 6/18
Peek Inside New Bedford's Historic Rodman Mansion
This 1833 granite mansion on County Street was designed by architect Russell Warren in the Greek Revival style. It now houses office condo spaces, but some of its former glory is still visible!
More From WBSM-AM/AM 1420