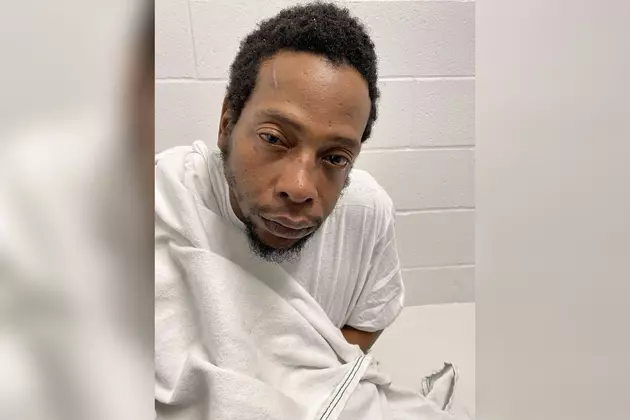 New Bedford Man Arrested in Connection to Stabbing at Dartmouth Motel
Courtesy Dartmouth Police
DARTMOUTH — A New Bedford man has been arrested and charged in connection to an incident at a Dartmouth motel in which two people were stabbed Monday night.
Dartmouth police said 33-year-old Tory Carter has been arrested in connection to the stabbings at Dartmouth Motor Inn on Monday, Feb. 27.
A 63-year-old New Bedford man was stabbed in the face and a 37-year-old Southbridge woman was also allegedly stabbed during an altercation at the motel, according to police.
Police said officers responded to the Dartmouth Motor Inn on State Road for a reported disturbance at around 9 p.m. Monday.
They arrived to find the man had been stabbed in the face during a fight with another man, who police later identified as Carter.
During the investigation, police found a second alleged victim, a woman from Southbridge.
Both alleged victims were initially treated at the scene for non-life-threatening injuries before being taken to St. Luke's Hospital in New Bedford for further treatment.
Carter is facing a variety of assault and battery charges, including assault and battery with a dangerous weapon causing injury and assault and battery on a household member.
He is also charged with assault and battery on a person over 60 causing serious injury, among other charges.
The SouthCoast's Most Exciting Police Chases
Here's a list of some of the wildest police pursuits around the SouthCoast in recent memory.
Biggest Drug Busts on the SouthCoast
Here's a list of ten of the biggest drug busts ever seen in the SouthCoast area.
List of Bristol County Missing Persons
Some left in the heat of a family argument and haven't been seen since, others were lost at sea and their bodies never recovered. Some have been gone for a few decades, others a few years. One is Bristol County's most wanted fugitive. Here are all the people who have vanished from Bristol County without a trace.
More From WBSM-AM/AM 1420