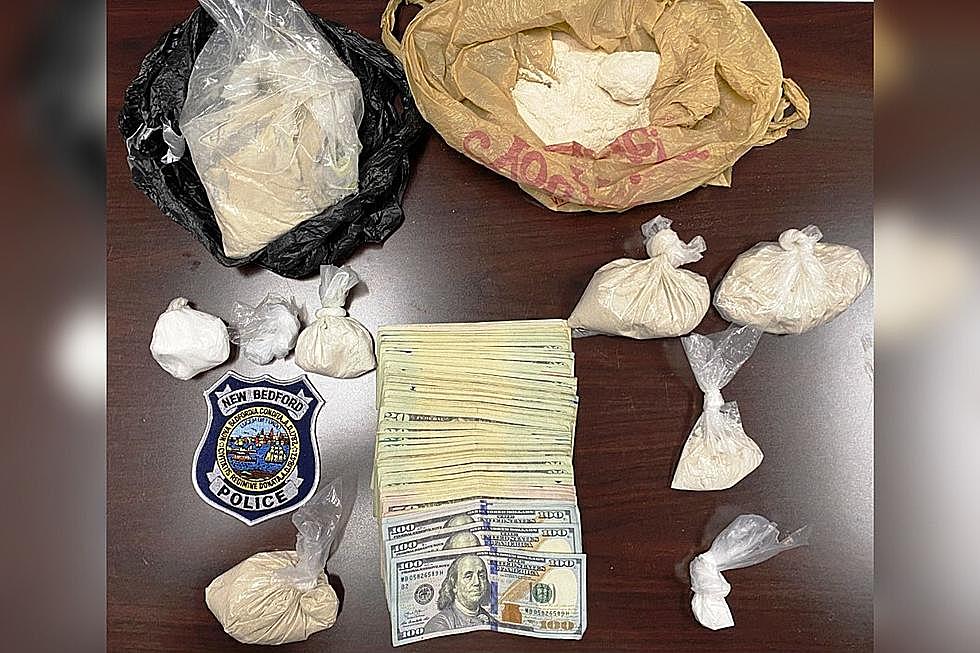 New Bedford Fentanyl Trafficker Sentenced
Courtesy New Bedford Police
FALL RIVER (WBSM) — A New Bedford fentanyl trafficker who had also failed to show up for a similar case in another county was sentenced last week to state prison.
Bristol County District Attorney Thomas Quinn said Felix Berrios Colon, 42, of New Bedford pleaded guilty in Fall River Superior Court to indictments charging him with trafficking in fentanyl and possession with intent to distribute cocaine.
Colon, who had already failed to show up for a similar court case in Essex County at the time of his arrest in New Bedford last December, was sentenced to serve six to eight years in state prison.
On December 19, 2022, New Bedford Police executed a search warrant at 83 Pawnee Court in the Shawmut Village housing development, with the target being Colon under the alias "Luis Mejias." According to the D.A.'s Office, it was later learned that Colon was in the country illegally.
After surveilling the residence and spotting Colon leaving the apartment, police stopped him and located on his person a sock containing a bag of cocaine – later determined to be 7.05 grams – and $561 in cash. Police then searched his residence, and located a significant amount of a powdery substance inside.
Colon told police some of the powdery substance was "not real" and that it was a cutting agent.
"The narcotics seized from the house were tested and weighed and determined to consist of 109.84 grams of fentanyl and 960.33 grams of caffeine, which is a common cutting agent used in narcotics distribution," the D.A.'s Office said.
Police also located digital scales and an additional $2,561 in cash.
"This defendant was out on bail for trafficking narcotics in another area of the state, failed to appear in court in that matter and then was re-arrested in New Bedford for doing the same thing," D.A. Quinn said. "He clearly poses a danger to the community and needs to be kept off the street."
Biggest Drug Busts on the SouthCoast
Here's a list of ten of the biggest drug busts ever seen in the SouthCoast area.
More From WBSM-AM/AM 1420