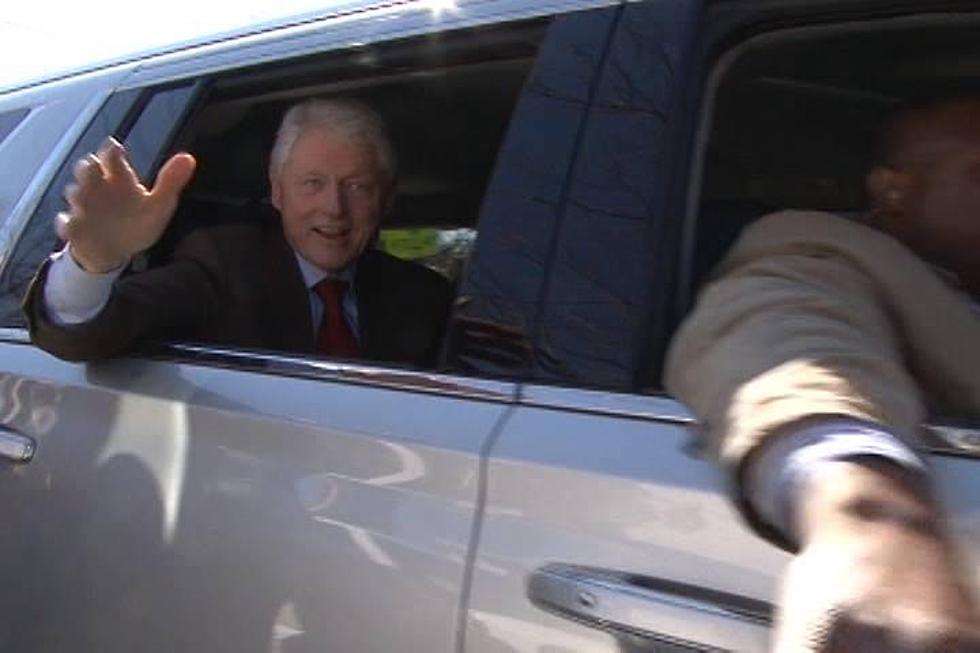 New Bedford 2016 Clinton Visit May Have Violated Election Laws
Barry Richard/Townsquare Media
It is a big deal when a President of the United States visits your community. After all, there have only been 46 U.S. Presidents.
So it was when Democrat William Jefferson "Bill" Clinton, the kid from Hope, Arkansas, rolled into New Bedford on March 1, 2016.
Even I turned out – and I'm not much of a Clintonista.
Clinton came to Massachusetts that bright sunny day to campaign for his wife Hillary, who was vying for the Democratic presidental nomination. It was "Super Tuesday," primary election day in Massachusetts, 10 other states and American Samoa.
Hillary was in a tight race for the nomination with Bernie Sanders and needed a win in Massachusetts.
Hillary attended Wellesley College, and Bill had always done well in Massachusetts. The campaign thought the former president could help his wife with last-minute campaigning.
Clinton made several campaign stops in the Boston area and Taunton before attending a rally at New Bedford's Buttonwood Park, accompanied by Mayor Jon Mitchell.
Hillary barely won Massachusetts that night, and most believe Bill Clinton's visit put her over the top.
Several days later, the Sanders campaign filed suit, alleging Clinton disenfranchised voters through illegal campaign activity by entering polling places in other communities and speaking too close to the Buttonwood Park Warming House polling station.
The campaign presented photos and a video of Clinton's alleged transgressions.
Nothing came of the suit, and Mitchell told WBSM that people upset with the alleged violations should "get over it." Some Ward 5 voters complained that they were not able to gain access to their polling place while Clinton was in the park.
Hillary Clinton defeated Sanders for the Democratic presidential nomination but went on to lose the general election in November to Donald J. Trump.
25 New Bedford Bars That Are No Longer Here, But That We'll Never Forget
From 908 to the Regal Beagle on Acushnet Ave, these are the bars that are no longer with us but never forgotten.
See Inside New Bedford's Largest Single Family Home
With over 8,000 square feet of living space, this six bedroom home on Ash Street is the largest single family residence left in New Bedford.
The house has been on and off the market for years and has had various levels of renovations done inside, but the history absolutely remains.
See the mix of old and new someone may soon snatch up for an amazing price.
More From WBSM-AM/AM 1420