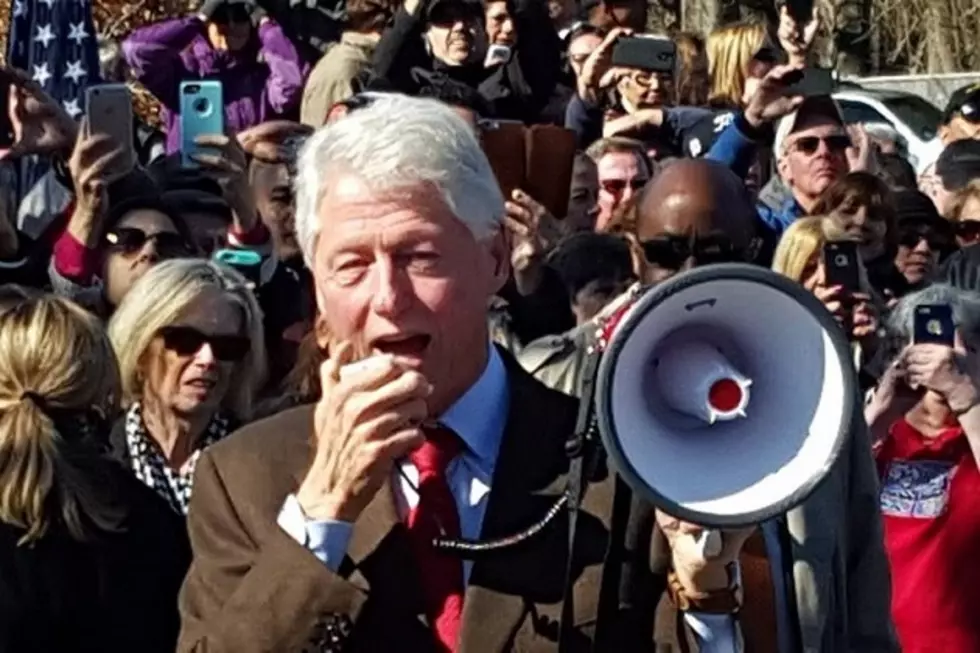 Lawsuit Filed Against Bill Clinton for Alleged Election Fraud in Massachusetts
Barry Richard/Facebook
A lawsuit has been filed in Federal Court in Boston against former U.S. President Bill Clinton and Massachusetts Secretary of State William Galvin.
The suit, reportedly filed by the MA Sanders Voters and Volunteers Disenfranchised by Bill Clinton, was filed Wednesday and alleges President Clinton disenfranchised voters through illegal campaign activity in Massachusetts on March 1, Super Tuesday. The campaign stops included Newton, West Roxbury, and New Bedford.
The suit asks the judge to invalidate the state primary results and hand all of the delagates to Hillary Clinton's democratic opponent, Vermont Senator Bernie Sanders.
Clinton won the Massachusetts primary by a 1.4% margin.
More From WBSM-AM/AM 1420