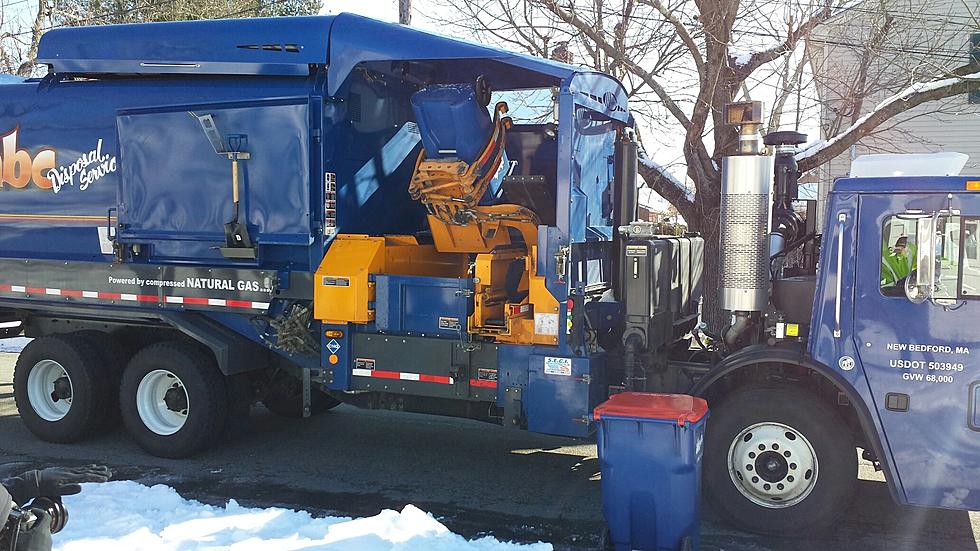 Mitchell Says New Bedford 'Closely Monitoring' ABC Disposal
Jim Phillips/Townsquare Media
With the news that the town of Fairhaven is considering litigation against ABC Disposal over money owed to the town, New Bedford mayor Jon Mitchell said the city is "closely monitoring" the situation.
City officials confirmed that ABC Disposal had previously owed the City of New Bedford money as well, but that they are currently all paid up.
Mitchell said in his weekly appearance on WBSM that it appears ABC Disposal is "getting back on its feet." His main concern is that the city doesn't experience any interruption in service.
"That's the primary goal, to make sure the trash on our streets gets picked up without any interruption or interference," he said. "Then when it comes to dealing with the bills, we'll deal with the bills."
Mitchell said the city has hired a bankruptcy attorney "who specializes in these types of issues" in order to keep a close eye on what happens with ABC. He said the city wants to stick with the New Bedford-based company, citing that 70 percent of their employees are from the city.
Mitchell did say there is a contingency plan in place, however, to go with a national waste removal company if necessary.
More From WBSM-AM/AM 1420