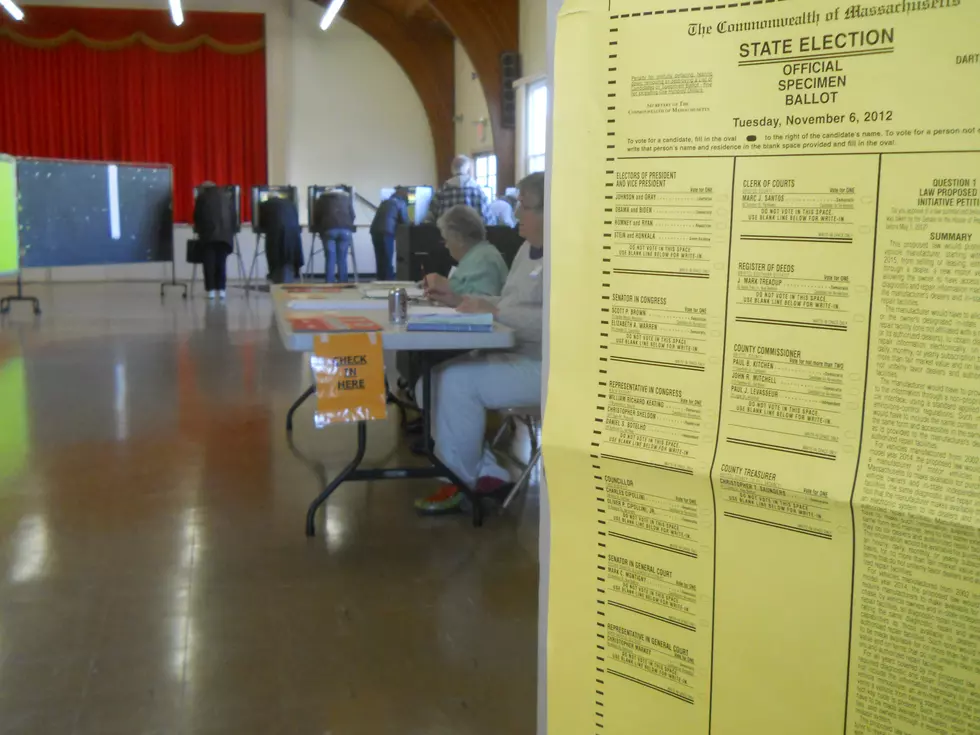 Massachusetts 2014 Ballot Questions
Jim Phillips / TSM
Ever walk into a polling booth and know who you're planning to vote for but have no idea what the questions on the ballot are referring to?
Here's a quick guide with some links to arm yourself this election season with knowledge. There are four questions this year.
What YES Means: You'd stop the linkage of the gas tax to inflation. This causes the tax to increase  every year without a vote from the legislature.  A Yes vote eliminates the requirement that the state's gas tax be adjusted annually based on the consumer price index.
What No Means: No changes in the law regarding the tax. People who support "No" feel that the Yes vote would remove necessary funds used to repair bridges, roads, potholes, etc.
Question 2: Expanding the Beverage Container Deposit Law
What YES Means:  In favor of improvement of the "Bottle Bill" where consumers currently put down a nickel for beer and soda containers purchased. A YES vote would extend the bill to cover other beverages such as bottled water
What a NO vote Means: Leave it as is. People in Favor of voting no feel that Massachusetts has made strides in encouraging the use of curbside recycling and increasing bottle deposits is not as effective.  Click to read more
What Yes Means: This would prohibit casinos, any gaming establishment with slot machines, and waging on simulcast greyhound races.
What No Means:Would make no change in the current law regarding gaming. Those voting NO, feel that a yes vote could hurt growth and job creation for the state's residents.
Question 4: Earned Sick Time For Employees
This proposed law would entitle Massachusetts state residents, working for employers that have 11 or more employees, to earn and use up to 40 hours of sick time per calendar year.
A Yes Vote Means:  You would vote in favor of employees earning 1 hour of sick time for every 30 hours worked. Sick time can only be used after 90 days of employment.
A No Vote: No changes in the current laws applying to earned sick time.
More From WBSM-AM/AM 1420