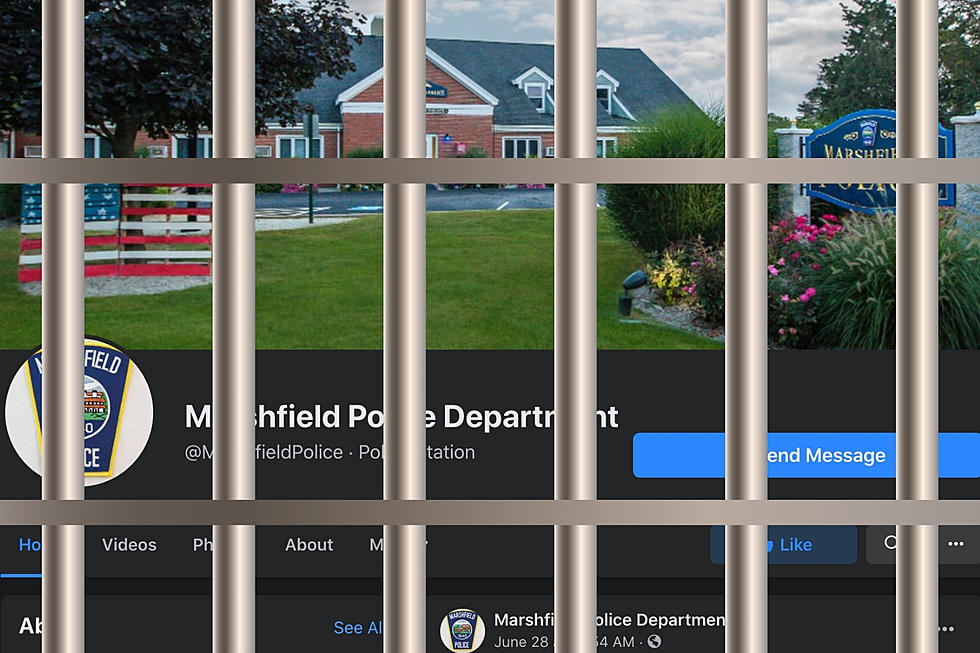 Marshfield, Massachusetts Police Department Lands in 'Facebook Jail'
Marshfield Police Facebook page; Canva
So many of us have ended up in "Facebook jail" because of something we posted or shared – and sometimes, we've ended up in Facebook jail for something that was a complete and total mistake on the part of the social media giant. After all, technology isn't always perfect.
But what happens when the police are the ones who end up in jail?
The police department in Marshfield, Massachusetts is apparently locked out of its own Facebook page, after it was reportedly deemed a "fake" account by Facebook.
The Braintree Police Department posted about it on its own official Facebook page, writing, "Hey Facebook! We're sure it was an honest mistake, but your bots flagged our friends over at Marshfield Police Department's Facebook page as fake. They're now locked out, can't post and your verification system isn't working."
Of course, that led to commenters having a field day with the idea of the police actually being the ones in Facebook lockdown, with many naturally blaming Mark Zuckerberg and the power that his company yields in determining who can have access to the platform and who cannot.
The Marshfield Police Department page is still active, even if the officers themselves don't have access, so that's a good sign. Hopefully, they can get the page verified (with the blue checkmark) so that this won't happen again.
After all, many police departments are now turning to Facebook in order to get the latest information about everything from community news and road details to breaking safety alerts and arrests directly out to the citizens of their communities.
The Best of South Shore Bar Pizza
There's pizza, and then there's South Shore Bar Pizza. Birthed in Brockton (and to this writer, perfected in Randolph – Lynwood Café is the true G.O.A.T.), it must meet certain qualifications to be considered "SSBP," which include: it's a 10-inch pie; it has a thin, cracker-like crust with minimal "flop;" the cheese is a blend that features more cheddar than mozzarella; and bonus points if you take it home between two carboard-type plates wrapped in flat brown paper bag. They also usually come with "laced" or "burnt" edges (terminology depends on where you are ordering), which is when the sauce and cheese are extended all the way to the edge of the pan, creating a crispy, flavorful coating to the crust. We reached out to the hugely popular
South Shore Bar Pizza Social Club Facebook group
to ask the experts to share the best of the best (in no particular order).
More From WBSM-AM/AM 1420