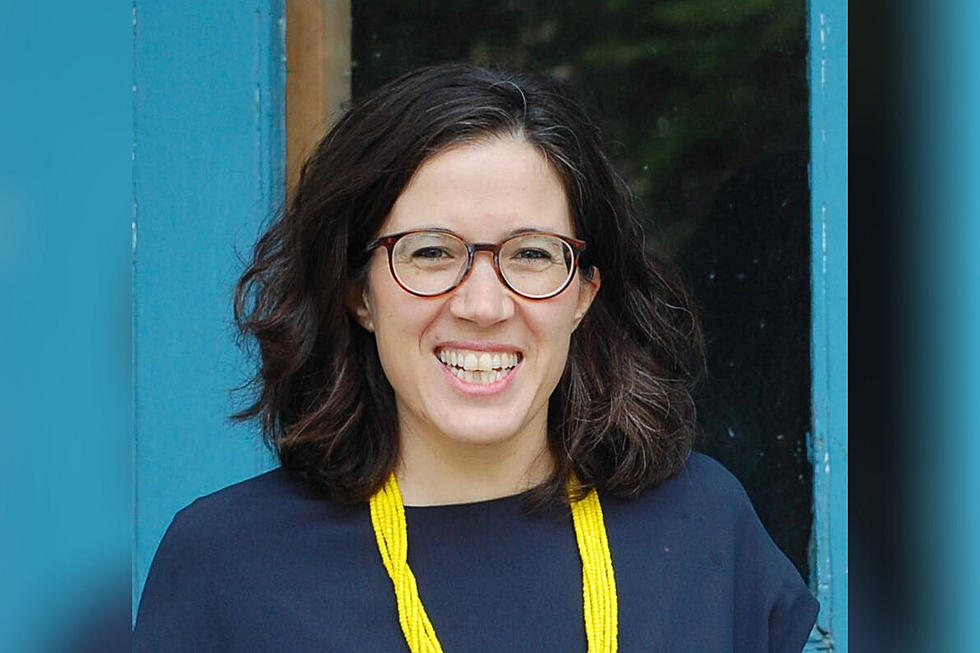 Marcus's MA04 Candidate Profile: Natalia Linos [OPINION]
Natalia for Congress via Facebook
As an epidemiologist and a lifelong social justice activist, Natalia Linos' entire life was calling her to meet this moment in history. Linos not only has unparalleled educational and professional credentials in public health, but from a young age, she traveled the globe in an effort to make it a more healthy and habitable place. At 19, Linos traveled to Pakistan to help meet the educational and health needs of an Indigenous tribe that lived on the Afghan border. At 20, she was helping Iraqi families by volunteering at a refugee camp in Greece.
Linos then began a career at the United Nations in Lebanon and later New York. While there, Linos was engaged in global progressive causes such as alleviating poverty, ending gender-based discrimination and violence, and leading the UNDP's work at the intersection of health and climate change. Most notably, Linos organized youth and advocacy groups across the globe, urging governments to take greater action to combat climate change and meet their obligations under the historic 2015 Paris Agreement.
During the Ebola epidemic, Linos was Science Advisor to the New York City Health Commissioner. While there, she was a key orchestrator of several sweeping public health reforms in NYC including ThriveNYC, an $800 million mental health initiative to address opioid addiction, depression and suicide, and Cure Violence, a gun violence initiative. She also helped launch community health profiles for each of the city's 59 districts. This not only gave public officials a more comprehensive picture of how systematic inequities affect public health in the city, but it gave people important data to advocate for community investments to combat these inequities.
Linos currently resides in Brookline with her husband and three children. She works at Harvard University as the Executive Director of the FXB Center for Health and Human Rights at Harvard and serves on the Poor People's Campaign COVID-19 Health Justice Advisory Committee. She holds three Harvard degrees, a Bachelor of Arts in Anthropology, a Master of Science in Social Epidemiology, and Doctor of Science in Social Epidemiology. She also holds a Certificate in Forced Migration from Oxford University's Refugee Studies Centre. Linos is also multilingual.
In this unprecedented crisis, Linos wants to bring her unique professional experience in tackling public health issues on a local and global scale to Congress, where she can best advocate for desperately needed reforms to ensure a society that's healthier and better prepared to deal with these crises.
Why did you decide to run for Congress?
"As an epidemiologist, I had been monitoring the evolving COVID-19 pandemic closely and became increasingly frustrated by the government's inadequate response. I began sounding the alarm about the disproportionate impact this pandemic could have on the most vulnerable Americans – especially communities of color – in early March, and used my role at the FXB Center for Health and Human Rights at Harvard to call for a more equitable response that adequately met the needs of families and communities who are struggling through this crisis.  
But as the death toll and unemployment claims skyrocketed, it became clear that standing on the sidelines and asking politicians to do better was simply not enough. We urgently need a Congress that can combine scientific evidence from public health with the values of equity and social justice, and I have the technical skills and knowledge to be that person. So I have decided to run for Congress because our health can't wait."
How has your campaign adapted to the new realities of the COVID-19 pandemic?
"My campaign was catalyzed by the current pandemic. I declared I was running on April 29, less than a week before the May 5 deadline to submit 1000 nomination signatures. A team of 50 volunteers came together to reach out to their networks, phone bank, and do physically-distant canvassing with QR codes to collect 1200 signatures in just over five days. Our ability to collect so many signatures in such a short amount of time, without the usual tools of campaigning, shows that District 4 is ready to have a conversation about public health and equity. I will use technology moving forward to connect with residents and listen to their concerns, anxieties, hopes, and wishes."
What experiences and qualities do you have that separate yourself from the other candidates in the race?
"In the middle of a pandemic, I'm proud to offer my technical skills as an epidemiologist and my experience working to protect and advance the well-being of communities. At Harvard, the United Nations, and NYC's Health Department, I have worked to move the needle forward on some of the most critical issues facing District 4: mental health and the opioid overdose crisis, climate change and environmental protection, and poverty alleviation.
Health is not just the absence of illness. I see healthy communities as those where every person has the resources and support they need to thrive. If we do not address this pandemic and its real mental and economic consequences in an equitable way, everyone will suffer."
What do you think is the most important issue facing the country today and how do we address it?
"The most important issue facing the country today is how to handle this global pandemic in a way that protects both lives and livelihoods. I have spoken to frontline health-care workers in our District who are angry at the inadequate response and limited protection they have. Our local restaurants, shops, daycares, and other small business owners and workers tell me that they need more support. As unemployment claims soar, Congress must meet the needs of all families, protect workers, and ensure small businesses can survive.
We must also correct systemic and longstanding issues like poverty, growing inequality, environmental degradation, and structural racism that COVID-19 has exacerbated. We have a unique opportunity to ensure that we do not simply 'go back to normal' but reimagine a better future and put in place measures and policies that will get us there."  
What is one of your favorite features of MA04 District?
"The diversity of District 4 – linguistically, ethnically, religiously, and more – is part of why I love living here. As a Greek-American and mom of three young children, I have found it so reassuring to be welcomed by so many, to share in their traditions and food. For example, while we are not Jewish, my twins Leo and Alexandra are students at the Frances Jacobson Early Childhood Center at Temple Israel of Boston, where we celebrate the Jewish faith and have been so warmly welcomed by the community. Similarly, in my daughter Amalia's classroom at Pierce School, over 11 different languages are spoken at home. What a wonderful gift for my daughter!
During this crisis it has also been encouraging to see neighbors help each other, step up to deliver food to the elderly, to volunteer at food pantries, and to witness deep kindness between strangers. So while celebrating our District's diversity, I also celebrate our shared humanity in times of crisis."
Marcus Ferro is an attorney practicing in New Bedford and a weekly contributor to The Chris McCarthy Show on 1420 WBSM. Contact him at marcusferrolaw@gmail.com. The opinions expressed in this commentary are solely those of the author.
Enter your number to get our free mobile app
More From WBSM-AM/AM 1420