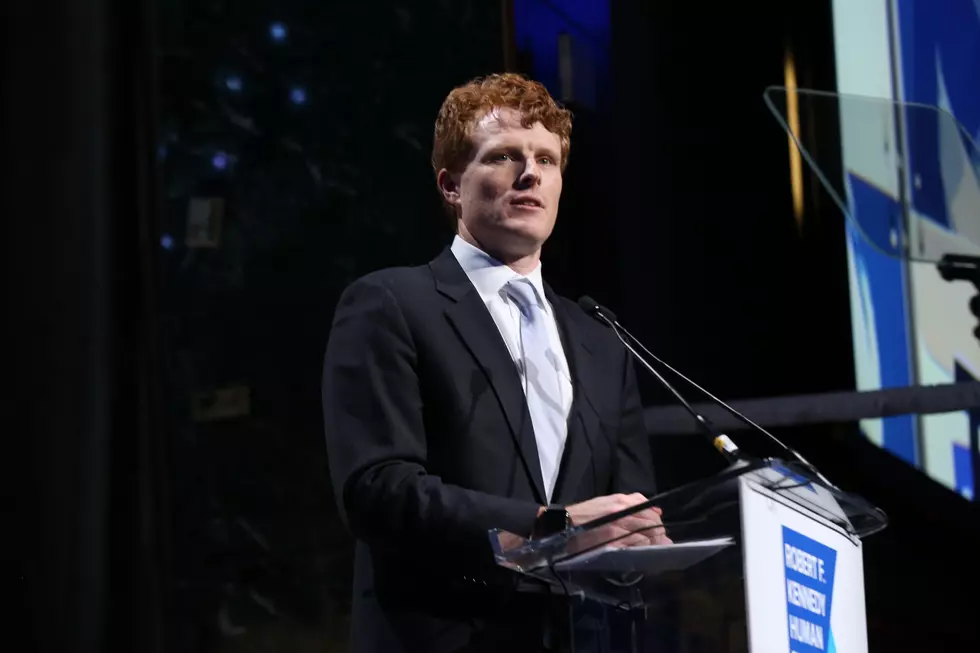 What's Next for Congressman Joe Kennedy? [OPINION]
Getty Images for Robert F. Kennedy Human Rights
Congressman Joseph P. Kennedy III was planning on being the third Senator Kennedy elected by Massachusetts and the fourth of his family elected to that chamber.
I thought he would be, too.
At the start of 2021, Joe Kennedy will no longer be in Congress. He took on Sen. Ed Markey in the Massachusetts Democratic Party primary and the Democrats chose Sen. Markey. Joe gave up his seat in the House in his quest for the Senate. Most politicians don't give up easy re-election for a gamble.
Prior to being elected to the United States House of Representatives, Kennedy was an Assistant District Attorney on Cape Cod. He was in the courts as the opioid crisis slipped into families like an assassin's stiletto.
Kennedy embraced the mission of President John F. Kennedy and joined the Peace Corps. He worked on projects in the Dominican Republic that benefitted the people there and increased the prestige of the United States.
So what does Kennedy do next?
He could decide to leave public life. He is wealthy enough to never work again. He is bright enough to focus on a career in private equity and spend his time on corporate boards. He could set up a non-profit organization as his father did.
If Joe Biden becomes the president, there are opportunities for Kennedy in his administration. If there is a President Biden, he may draft elected officials from Massachusetts for his administration and create an opportunity for Kennedy.
And what role will Kennedy play in the future of the Democratic Party?
Chris McCarthy is the host of The Chris McCarthy Show on 1420 WBSM New Bedford. He can be heard weekdays from 10 a.m. to noon. Contact him at chris.mccarthy@townsquaremedia.com and follow him on Twitter @Chris_topher_Mc. The opinions expressed in this commentary are solely those of the author.
Enter your number to get our free mobile app
More From WBSM-AM/AM 1420