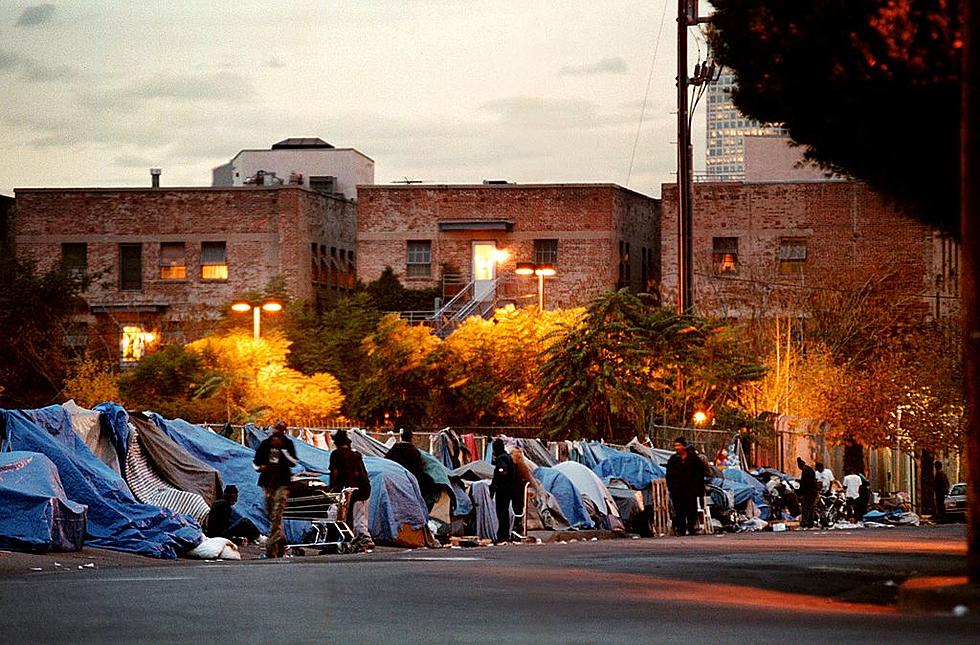 Los Angeles Is a Vision of Things to Come [OPINION]
Homeless Live on The Streets Of Hollywood (Getty Images)
At least one Los Angeles police officer has tested positive for typhus and several others are displaying symptoms. Health officials fear that bubonic plague may already be present in the nation's second largest city. City Hall is infested with rats and fleas and the streets around the people's house have to be power washed weekly to remove human waste and other hazards.
It gets worse from there.
A 50-block area of downtown Los Angeles is littered with feces, urine, spent needles, food waste, and trash. Tents, sofas, refrigerators and other large items crowd sidewalks. The homeless population continues to swell with no end in sight. Despair and disorder are everywhere. The courts say these folks have a right to gather there.
The conditions that exist in downtown Los Angeles are like those in third world countries. Yet politicians refuse to adequately address the crisis. The Los Angeles Times reports that during a recent meeting, City Council President Herb Wesson refused to blame the homeless population for the rat infestation. "I do not want to have people who are unfortunately living on the streets blamed for something that they might not have anything to do with, but they're just an easy target," he said.
Los Angeles is a stunning humanitarian crisis. This didn't happen overnight. It is the culmination of decades of bad policy decisions by bloated governments and upheld by an activist judiciary.
Cities all across America are in danger of becoming just like Los Angeles. The courts have allowed homeless encampments in downtown areas and elsewhere. Addicts are allowed to congregate on sidewalks and street corners to beg for money. Lax border and sanctuary policies have allowed hundreds of thousands of illegal aliens to invade our cities without proper vaccination or health records. Measles, mumps, and TB are on the rise in some areas.
Common sense has been replaced by political correctness, and cities like Los Angeles are paying the price. It's time to get the politics out of the judiciary and to recognize once more that the common good often times outweighs the individual right. We must also reconsider our views on mental health and addiction with the well being of society as a whole in mind.
Barry Richard is the host of The Barry Richard Show on 1420 WBSM New Bedford. He can be heard weekdays from noon to 3 p.m. Contact him at barry@wbsm.com and follow him on Twitter @BarryJRichard58. The opinions expressed in this commentary are solely those of the author.
More From WBSM-AM/AM 1420