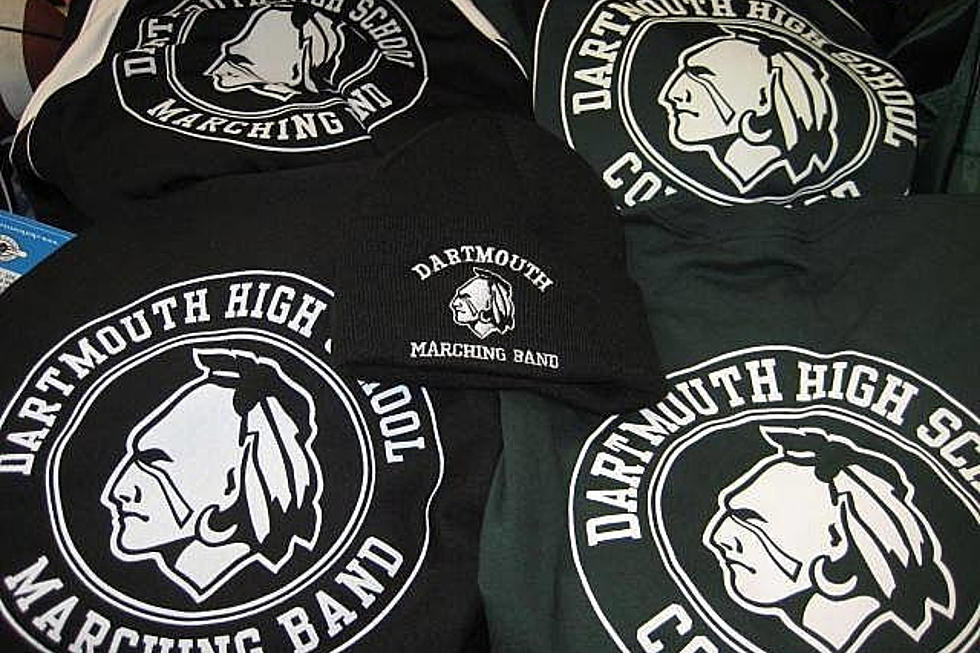 Leave the Dartmouth Indian Name and Logo Alone [OPINION]
Courtesy Dartmouth High School
The Dartmouth Indian may be bound for the happy hunting ground. The Dartmouth School Committee could decide soon whether or not to remove the Dartmouth Indians name and logo from the public school system.
The committee's Equity & Diversity Subcommittee has considered making a recommendation to remove the name and logo because some believe they are offensive to Native Americans. The enlightened elitists feel they must step in to defend the honor of the Indigenous people. However, the Holy Wokeness forgot to ask the Indians for their opinion about all of this.
Massachusetts has two federally recognized tribes: the Wampanoag Tribe of Gay Head (Aquinnah) and the Mashpee Wampanoag Tribe. The subcommittee failed to seek input from either.
Three members of the Aquinnah have signed a petition from "concerned citizens" asking the panel to be more inclusive in its deliberations. One petitioner, Clyde Andrews, an inductee into the Dartmouth Sports Hall of Fame, actually designed the Indian logo in 1974, the year he graduated from Dartmouth High School.
The petition was also signed by Cheryl Andrews-Maltais, Chairwoman of the Wampanoag Tribe of Gay Head (Aquinnah), and Jacob Ventura, a tribal member and a former Dartmouth Finance Committee and Town Meeting member. Senator Mark Montigny also signed the petition.
READ THE LETTER: Wampanoag Tribe- Town of Dartmouth Consultation on Name and Imagery
The petitioners suggest the subcommittee may have already reached a conclusion: "it appears that each guest speaker invited to offer testimony before the subcommittee has been cherrypicked to fit a narrative that supports removal of the Dartmouth Indians name and logo." They say there have been no public meetings on the potential name change nor has the public's input been sought.
Somewhere along the way, the moralistic do-gooders decided it was time to cleanse our history of anything they find to be offensive. I find them to be offensive and wish they'd go back to arranging play dates for their kids and leave the rest of us alone.
Keep your hands off of the Dartmouth Indians name and logo. If it offends you, send your kids to private schools or better yet, move.
Barry Richard is the host of The Barry Richard Show on 1420 WBSM New Bedford. He can be heard weekdays from noon to 3 p.m. Contact him at barry@wbsm.com and follow him on Twitter @BarryJRichard58. The opinions expressed in this commentary are solely those of the author.
CHECK IT OUT: 100 sports records and the stories behind them
More From WBSM-AM/AM 1420