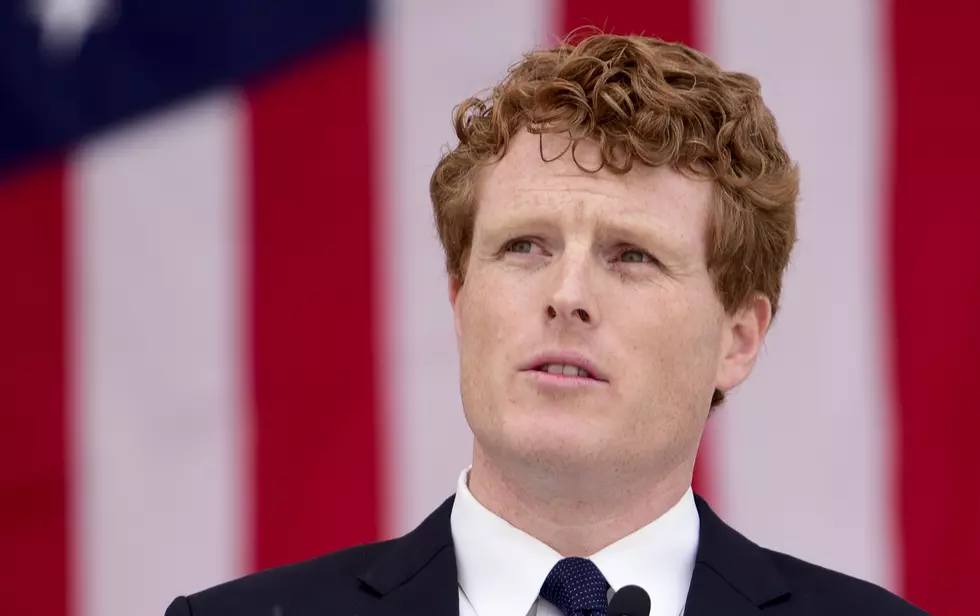 Kennedy Meets the Moment [OPINION]
Getty Images for RFK Human Right
In times of emergency, we turn to our elected leaders to guide us through the turbulence. It is a test of leadership that Congressman Joe Kennedy III has passed with flying colors.
Kennedy represents Massachusetts' 4th Congressional district which includes a major portion of the municipalities here on the SouthCoast. Since the COVID-19 pandemic has put the Commonwealth and the nation in the throes of a public health crisis, Kennedy has responded quickly and aggressively, using the power of his office to address this issue on both a local and national scale.
Currently in the middle of a primary race for U.S. Senate, Kennedy suspended all in-person campaign activities in compliance with the CDC's "social distancing" recommendations. Kennedy has since refocused his campaign towards efforts to ensure that his constituents are well-informed and responded to on matters related to the coronavirus pandemic.
"Making sure everyone can keep themselves and their families safe is our top priority right now," said Kennedy. "That is why we have temporarily suspended campaign activities and have focused our efforts on building out a robust digital operation to stay connected with people through this time of uncertainty. Every day, we are connecting with thousands – working to make sure they have the information and latest guidance. This includes our nightly town halls, Facebook Live check-ins each morning, our online rapid response center, and virtual campaign office on Facebook."
Kennedy's dedication to constituent outreach is highlighted by his nightly virtual town halls. Streamed live across his social media accounts, these town halls aim to provide information and updates related to COVID-19. Each night Kennedy hosts a special guest with particular expertise in an area that's impacted by COVID-19 such as former Obama economic advisor Jason Furman, and Massachusetts State Rep. and physician Dr. Jon Santiago. To broaden the reach of his platform, Kennedy also uses his bilingualism to offer content geared specifically toward Spanish-speaking residents in the Commonwealth. He's also making guest appearances on Spanish-speaking media such as El Mundo in Boston.
In Congress, Kennedy has proposed immediate cash relief legislation to blunt the economic fallout of COVID-19. His legislation includes $4,000 in direct cash payments to every adult earning less than $100,000 a year, plus $2,000 for each of their children, $2,000 per adult making over $100,000 per year, plus $1,000 per child. This proposal stands as one of the most comprehensive cash relief efforts offered by any legislator in both chambers of Congress.
"Guaranteeing payments to American workers gives them the freedom to choose how to navigate economic challenges that millions will face in the coming days, weeks, and months," Kennedy stated. "We must strengthen critical safety net programs, but only working families will know where their needs are greatest."
A public servant's leadership is challenged most when their constituents are in times of need. Kennedy's swift and decisive action to establish multi-platformed channels of communication and offer sweeping progressive relief efforts to those most impacted by this crisis demonstrates a strength in leadership that has truly met this moment.
Marcus Ferro is an attorney practicing in New Bedford and a weekly contributor to The Chris McCarthy Show on 1420 WBSM. Contact him at marcusferrolaw@gmail.com. The opinions expressed in this commentary are solely those of the author. 
Enter your number to get our free mobile app
More From WBSM-AM/AM 1420