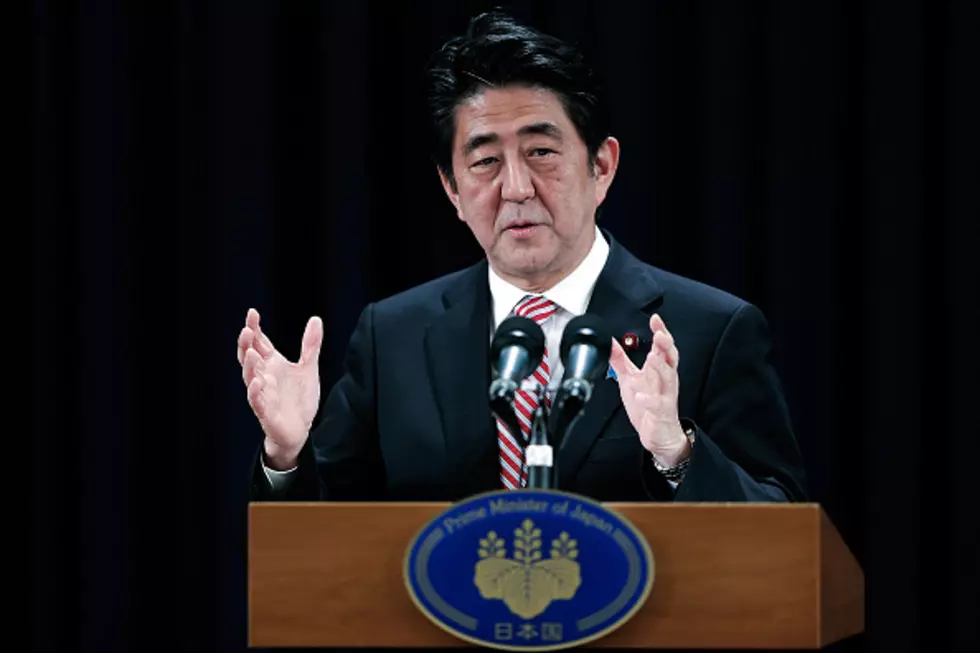 Japan Demands Release Of Second Hostage
Prime Minister Shinzo Abe / Getty Images
Prime Minister Shinzo Abe angrily demanded Sunday that the extremist Islamic State group release a Japanese journalist it is holding hostage after a new online video purported to show that another hostage had been killed.
While the Japanese government and others cast doubt on the authenticity of the video, President Barack Obama issued a statement condemning what he called "the brutal murder" of one of the hostages. His statement did not say how the United States knows that Haruna Yukawa, a 42-year-old adventurer, is dead, and the Japanese government still was trying to verify the video.
Obama said in his statement that the United States will stand "shoulder to shoulder" with Japan and called for the immediate release of the second Japanese hostage, journalist Kenji Goto. Obama's statement was issued at Ramstein Air Base in Germany as the president was en route to India for a visit.
The Japanese government had no immediate comment on Obama's statement. However, a statement issued by Abe in English and Arabic demanded the safe release only of Goto.
More From WBSM-AM/AM 1420