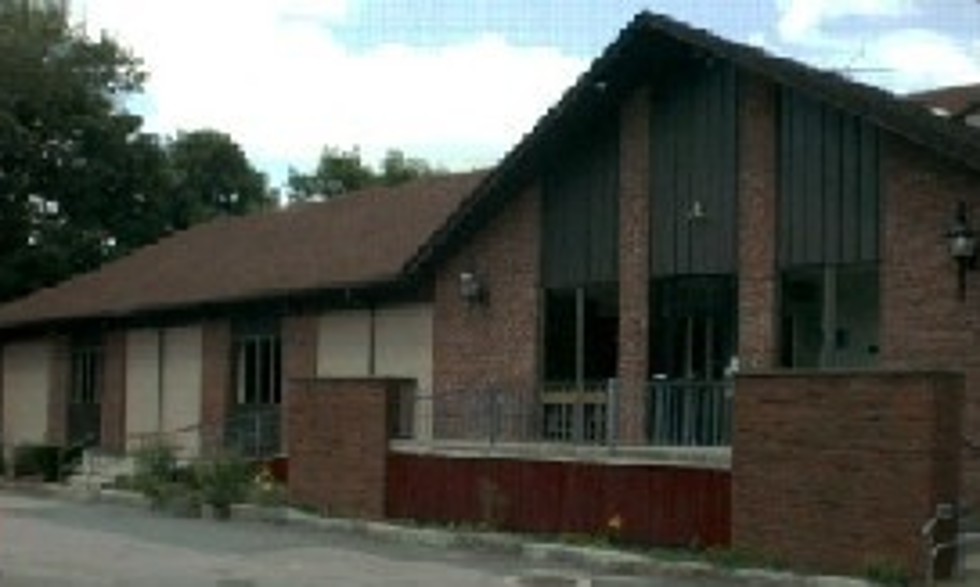 Industrial Accident Survivor Fundraiser Set For July 25 In Middleboro
MiddleboroElks1274 via Twitter
On June 10, an industrial accident took place at a car dealership in Hyannis and injured two people.  One of those victims was 23-year-old Alex Whitmore of Middleboro.
According to South Coast Today.com, "Alex was up on a lift removing hazardous materials from the building and the lift fell and broke through the flooring," said Santina Capozzi, mother of Whitmore's fiancée Ashley Finch. He was in critical condition and was bleeding from the ears, while being knocked unconscious. He spent 10 days in an intensive care unit with head injuries. Whitmore fractured his skull from ear to ear, which induced swelling and bleeding of the brain.
Alex and Ashley, who are both 27-years-old, have two young sons together, two-and-a-half-year-old Memphis and one-year-old Forrest. The couple was set to be married in November 2016.
Ideas for the fundraiser came about when Capozzi's co-workers at the Middleboro Elks Lodge, where she is an Elks member and also works as club/event manager, knew about the difficult situation and wanted to do something to help.
Since the planning for the spaghetti dinner fundraiser started, many businesses and individuals have shown their support as well by donating raffle items.
Some of the raffle items include gift certificates from the Hideaway Restaurant in Middleboro, Skyzone trampoline park in Kingston, MA, Percy's Place in Middleboro, Salon Corsini in Middleboro, Heads Up Salon in Taunton, and Cali Tanning Club in Carver. Businesses that donated other prizes include Re-Wine It in Lakeville, Dunkin' Donuts corporate office, L Knife Beverage, and Colonial Beverage.
The fundraiser for Alex Whitmore will be Monday, July 25, 6-8pm at the Middleboro Elks, 24 High Street. Tickets are $10 and include a spaghetti dinner with salad, garlic bread and dessert.
Tickets can be purchased at the Middleboro Elks from the bartender. All proceeds are to benefit Alex and Ashley's two sons, Forrest and Memphis.
With additional reporting by Sal Lopez
More From WBSM-AM/AM 1420