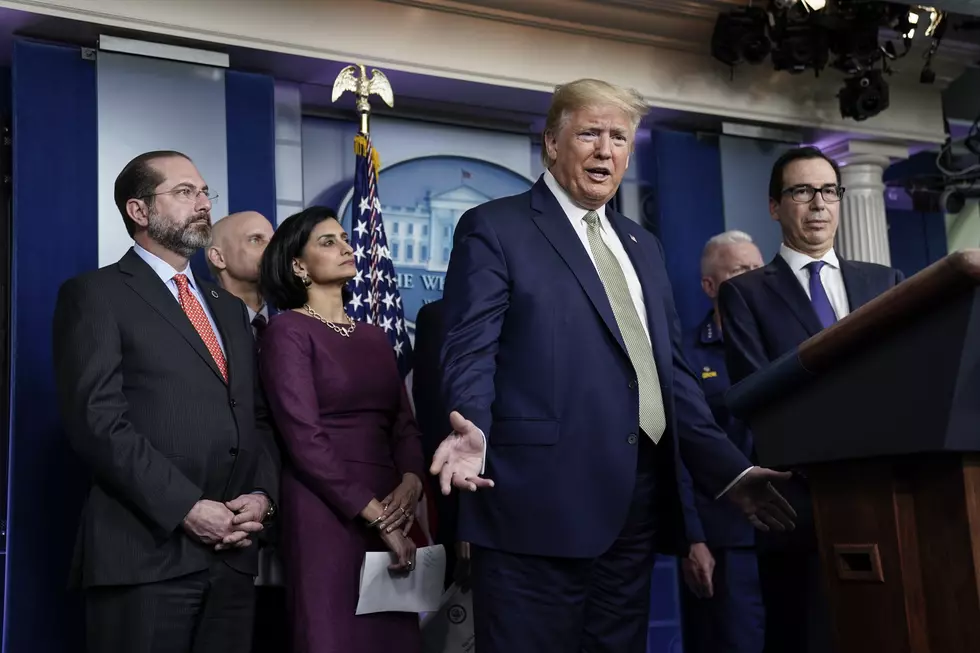 I Positively Can Use $1,000 [PHIL-OSOPHY]
Getty Images
Am I turning from red to purple?
I just heard that President Trump wants to send a check for $1,000 to every American as the country suffers from the effects of the coronavirus outbreak, and he wants to do it in the next couple of weeks. Treasury Secretary Steve Mnuchin said that Americans need cash right now and the president wants to give it, pronto.
Unarguably, I'd like a grand to grease my palms, even though my conservative comrades might give me an argument. I can hear them now: so where's this newfound moolah going to come from? Does everyone get the money? Logistically, it could never be accomplished in two weeks. This sounds like a liberal idea.
Yeah, yeah, yeah, while they're bewailing me, the nice folks at the White House can send the ill-gotten gains to my home address or if they prefer, I do have direct deposit. Wait a minute, folks. I can't believe what else I'm hearing. Mnuchin just said the amount could be more than $1,000? This better not be fake news or I'll be quite upset.
This whole idea of cash payments to Americans is one that was promoted by Democrat Andrew Yang, who wanted to give every American over 18 years old $12,000 each year. I was totally against that Democrat proposal. But this Republican brain wave sounds absolutely grand.
Phil Paleologos is the host of The Phil Paleologos Show on 1420 WBSM New Bedford. He can be heard weekdays from 6 a.m. to 10 a.m. Contact him at phil@wbsm.com and follow him on Twitter @PhilPaleologos. The opinions expressed in this commentary are solely those of the author.
Enter your number to get our free mobile app
More From WBSM-AM/AM 1420