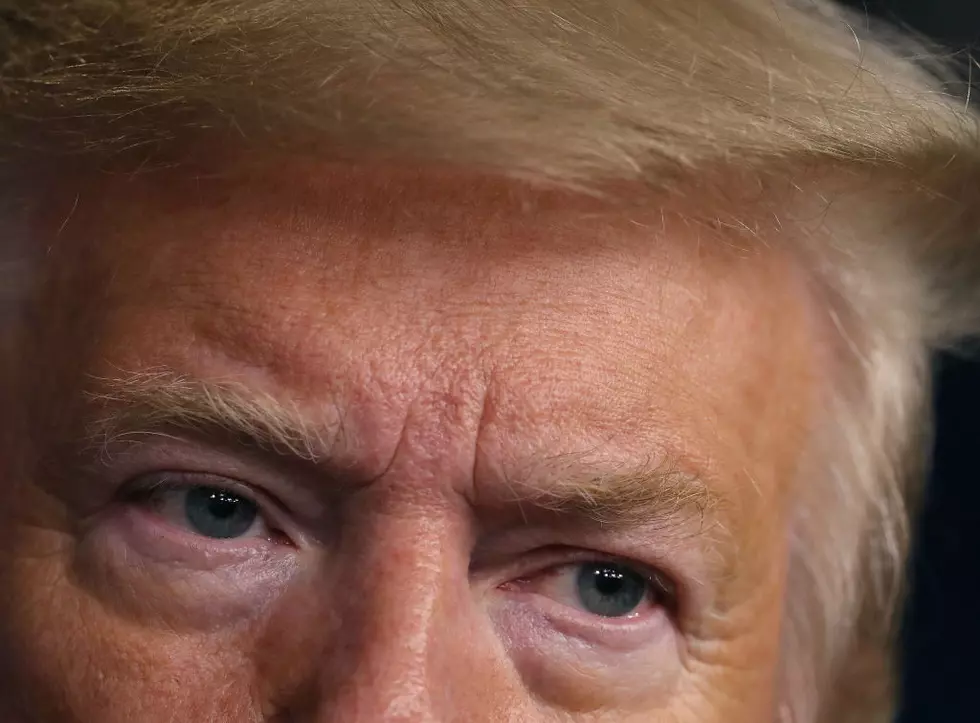 Hydroxychloroquine and the Audacity of Hope [OPINION]
Getty Images
President Donald Trump has come under intense fire from the media for singing the praises of the anti-malaria drug hydroxychloroquine in the fight against the COVID-19 coronavirus. But the drug, when used with various antibiotics, is having encouraging results in trials all over the world.
Trump has been cautious in his endorsement of hydroxychloroquine reminding folks that "I'm not a doctor. But I have common sense." Trump has also insisted that the drug should only be used if prescribed by a doctor. So, to be clear, Trump is not peddling hydroxychloroquine pills on street corners.
Dr. Anthony Fauci, the director of the National Institute of Allergy and Infectious Diseases, has cautioned against concluding the effectiveness of hydroxychloroquine at this early stage without additional research. There are known side effects associated with the drug's usage, including heart failure in some patients. But are there not risks with all medical trials? My Aunt Eileen was one of the first civilians to test penicillin back in the 1930s and she was mighty glad she did.
The Food and Drug Administration has issued an emergency order that allows doctors to administer hydroxychloroquine to coronavirus patients as they see fit. Hydroxychloroquine offers hope to sufferers of COVID-19 and their families and test trials should continue.
The media is also accusing Trump of touting the use of hydroxychloroquine for financial gain. NBC News gushes, "Mr. Trump himself has a small personal financial interest in Sanofi, the French drugmaker that makes Plaquenil, the brand-name version of hydroxychloroquine." The Washington Post, citing Trump's ownership of "some stock" in Sanofi, likens Trump to a "cable TV pitchman hawking male enhancement pills."
Trump's stock holdings in Sanofi, by the way, are said to be "minute" at best. Snopes finds Trump's holding to be "virtually negligible — contained indirectly via mutual funds."
The media, content only with criticizing Trump and with the hyping of death counts, seems hellbent on denying hope to those who are threatened by COVID-19 and that includes ignoring the promise shown by hydroxychloroquine in fighting the virus. After all, if millions don't die and hydroxychloroquine is successful in combating the spread of the virus, they might have to concede that Trump was right.
The audacity of hope. How dare Trump encourage optimism?
Barry Richard is the host of The Barry Richard Show on 1420 WBSM New Bedford. He can be heard weekdays from noon to 3 p.m. Contact him at barry@wbsm.com and follow him on Twitter @BarryJRichard58. The opinions expressed in this commentary are solely those of the author.
From Wuhan to New York City: A Timeline of COVID-19's Spread
Enter your number to get our free mobile app
More From WBSM-AM/AM 1420