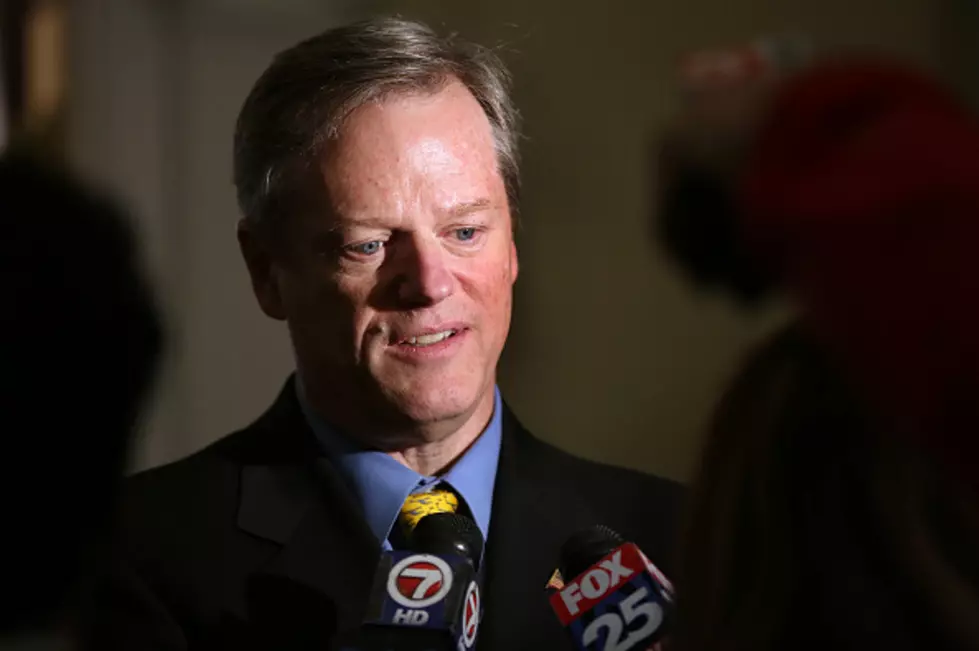 Hey Charlie, Butt Out of the Kavanaugh Mess [OPINION]
Gov. Baker / Boston Globe / Getty Images
Hey Charlie, shut up and fix some roads or something.
As if the Brett Kavanaugh confirmation process wasn't enough of a circus, Massachusetts Governor Charlie Baker has entered the fray by calling on Senate Republicans to delay a vote on Kavanaugh's confirmation to allow for an independent investigation of the allegations against him. Who asked Baker's opinion?
RINO Charlie has done or said nothing to assist Republican Donald Trump in making America great again, but is quick to take credit for the impact of the booming national economy on the Commonwealth. If he is not going to help, he should get out of the way and simply do the job he was elected to do, like fill potholes.
The Kavanaugh nomination is none of Baker's business, and he should keep his opinions to himself. But Baker has been all too anxious to take shots at Trump, so calling for a delay in the confirmation process is par for the course.
There is no reason for a delay. If Baker wants to make the case that there is sufficient evidence to delay a vote, I'd like to hear it, because no one else has been able to make a convincing argument to this point.
If Baker wants to offer advice to members of the Senate, perhaps he could instruct his own do-nothing delegation, Liz Warren and Ed Markey, to do something about the New Bedford fishing industry other than watching while their pals in the environmental movement try to put that industry out of business.
Barry Richard is the host of The Barry Richard Show on 1420 WBSM New Bedford. He can be heard weekdays from noon to 3 p.m. Contact him at barry@wbsm.com and follow him on Twitter @BarryJRichard58. The opinions expressed in this commentary are solely those of the author. 
More From WBSM-AM/AM 1420