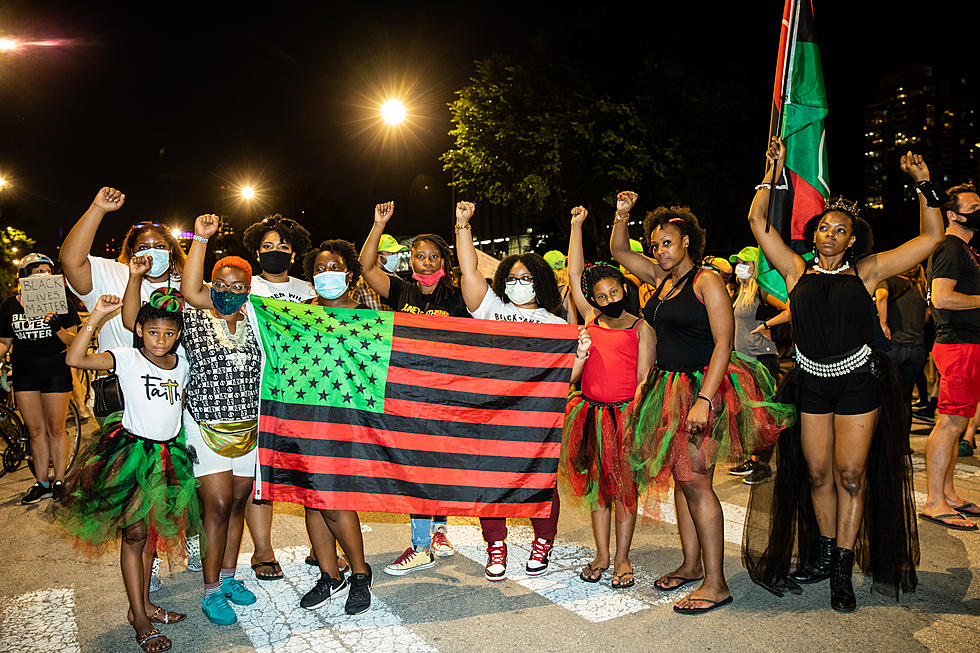 Here's What's Going on for Juneteenth
Getty Images
As the country joins Massachusetts and other states in recognizing Juneteenth as an official holiday, SouthCoast residents have plenty of options for celebrating.
Juneteenth, a portmanteau of June 19, marks the day in 1865 Union Army General Gordon Granger let slaves in Galveston, Texas know that they had been emancipated more than two years before. It commemorates the official end of slavery in the U.S.
Here's how the SouthCoast is observing the holiday on Saturday, June 19.
New Bedford
The New Bedford branch of the NAACP will be hosting a celebration with food trucks, performances, local vendors, and arts and crafts at its 95 Cedar St. office from noon to 5 p.m. There will also be a tablet giveaway.
The city's Historical Society will host a day of music, arts and crafts, and folk tales — plus abolition stories from reenactors — at Abolition Row Park on Seventh Street from 2 to 5 p.m. Musicians Dino Govoni, Jim Robitaille, Bill Mele, and Chris Poudrier will play the music of Rick Brito and others at an inaugural concert at the Jazz Mural celebrating the legacy of local musicians.
BuyBlack New Bedford is holding a pop-up outdoor market at the Rotch-Jones-Duff house on County Street from 11 a.m. to 3 p.m. There will be a variety of goods to buy from Black-owned businesses as well as activities for children, like glitter tattoos, heroes signing autographs, and a station to create Father's Day cards.
Art, music, dance, history, and culture — as well as a pop-up candy bar — will be on show at The Communal Space art gallery, 246 Union St.
Dartmouth
Round the Bend Farm will host a free family-friendly storytime and poetry event with artist Iva Brito at 11:30 a.m. during its June Open Farm Day, with food, farm tours, and more. The farm is located at 92 Allens Neck Rd.
Fall River
A Juneteenth celebration will be held at the Kennedy Park Pavilion from 11 a.m. to 5 p.m. with food trucks, live music, art and vendors, plus a walk-up vaccine clinic.
Performers from nonprofit art organization D'HOOD will feature as well.
SouthCoast's Little Free Libraries
Across the SouthCoast, stewards of Little Free Libraries are sharing their love of reading with their neighbors and keep these great little resources stocked with books for everyone to enjoy.
Seven Things I Already Love as a SouthCoast Newcomer
Being the new girl in town is always a little intimidating, but it's always easier when you can find little comforts and things that remind you of home. Here are just seven of the many things I already love about the SouthCoast as a newcomer to the area.
More From WBSM-AM/AM 1420