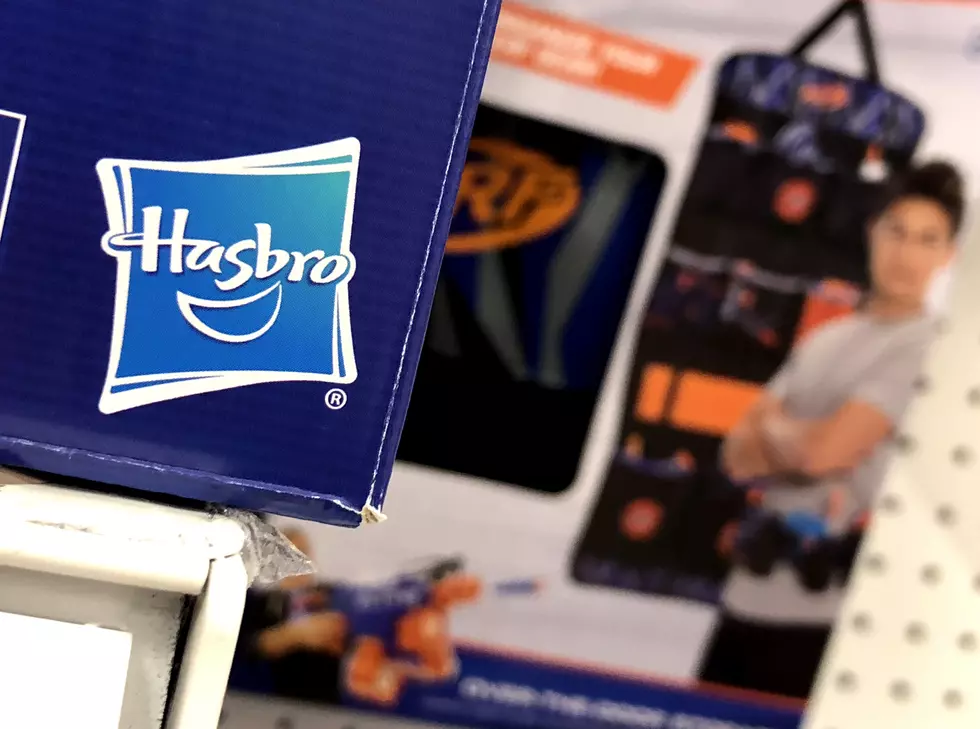 Hasbro Toy Company Would Love Greater New Bedford [OPINION]
Getty Images
Massachusetts is making a play to lure legendary Hasbro, Inc. from the Ocean State to the Bay State. The idea is a win for the employees and the stockholders.
According to media reports, Hasbro is looking for a new home or at least a home that appreciates them. Massachusetts is stepping up to court the toy and entertainment giant.
Sadly, Rhode Island is a terrible state to locate a business like Hasbro. The taxes and regulations are onerous and they do business in a way that is outdated, and in some cases worse. Much worse.
Hasbro is a great company. They employ over 1,000 people and they are fully integrated into the global economy. As the economy has shifted, they have adapted and thrived. The smart people at Hasbro shifted as Walmart became the dominant retailer and they didn't skip a beat as the toy consumer shifted from shopping in toy stores to shopping in their living room on their phone using Amazon.
Hasbro has outgrown Rhode Island.
Massachusetts has a better business climate for a company like Hasbro. Governor Charlie Baker and the legislature also have tools available to make a life for Hasbro even better than anything the current leadership in Rhode Island can offer.
Hasbro deserves to be a Massachusetts company.
They should also look to the best place in Massachusetts to locate, and that is the greater New Bedford area. Hasbro will find that moving to the SouthCoast is a perfect fit for them. Their employees who chose to relocate will find cheaper property, sales tax, and income tax than in Rhode Island. The cheaper taxes will be an instant improvement in their quality of life.
There are lots of companies in the Boston area and Hasbro would be a welcomed addition. However, in New Bedford, a company like Hasbro will be appreciated in ways that it won't be in Boston.
A strong corporate citizen like Hasbro is a natural fit for greater New Bedford and the state of Massachusetts. The employees and the stockholders and their new potential neighbors are a match made in reality.
Chris McCarthy is the host of The Chris McCarthy Show on 1420 WBSM New Bedford. He can be heard weekdays from 10 a.m. to noon. Contact him at chris.mccarthy@townsquaremedia.com and follow him on Twitter @Chris_topher_Mc. The opinions expressed in this commentary are solely those of the author. 
More From WBSM-AM/AM 1420