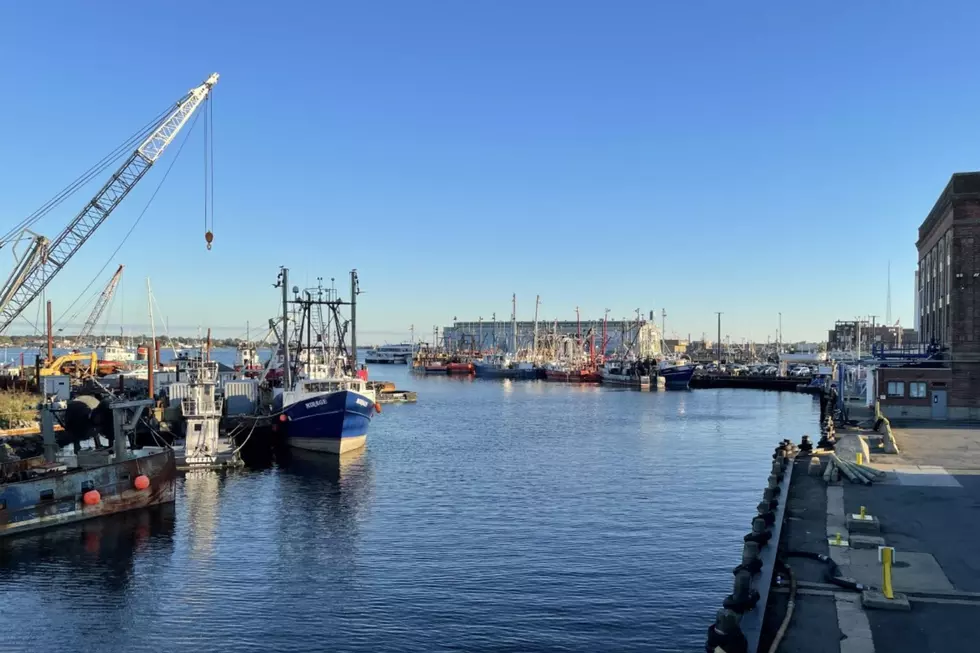 Greater New Bedford Waterfronts Awarded $830,000 in Grants
Kate Robinson/Townsquare Media
NEW BEDFORD (WBSM) — The City of New Bedford and the surrounding towns of Dartmouth and Mattapoisett have been awarded $830,000 in state Seaport grants for waterfront development projects.
In a release on Thursday, State Senator Mark Montigny (D-New Bedford) announced the Seaport Economic Council voted to approve $3 million in grants for 10 projects, four located in the Greater New Bedford area.
Established in 2015, the Seaport Economic Council consists of 18 members that award grants to municipal waterfronts to bolster maritime economies.
The largest grant, worth $500,000, will be allocated towards the New Bedford Port Authority for improvements at the Pope's Island Marina at the Port of New Bedford.
The funds are for creating designs and engineering for repairs of the slips and piers.
Located at Marine Park, the marina is a popular location for the fishing industry and boaters in the area.
An inspection in 2020 found that the marina dock must be replaced due to deterioration.
The Town of Dartmouth received a $60,000 grant to establish future development plans for Apponagansett Park and Dias Landing and a $250,000 grant to fund the design and permitting costs for the Rogers Street boat ramp.
Additionally, the Town of Mattapoisett received $20,000 for dredging operations.
"These grants will help improve access to key waterfront areas for our residents," Montigny said. "Apponagansett Park is a treasured spot for families and outdoor recreation, and I am pleased to see these key investments as well as the much-needed investment for boaters at the Pope's Island Marina."
Montigny has made revitalizing New Bedford's waterfront a legislative priority since he was first elected senator in 1993.
He said that revitalizing the area strengthens the fishing industry, which he called the most important workforce in the city.
Montigny added that revitalizing the fishing industry and the maritime workforce in the area attracts other businesses, tourists, and entrepreneurs to invest in New Bedford and its surrounding towns.
"A working waterfront, that respects first and foremost the most lucrative of all industries and that's the fishing industry, but encourages private investment in the waterfront so that tourists will feel comfortable coming down," Montigny said. "If you can't have coffee or seafood or stay at a hotel, you can't enjoy it."
WBSM's Top SouthCoast Stories 7/3 - 7/9
Hilarious Google Reviews of the New Bedford-Fairhaven Bridge
We've all been there. You think you've made it with a couple of minutes to spare, only to get caught at the red light as the bridge closes. Some of us turn around. Others wait. What most of us don't do, however, is take our anger to the internet — but apparently, several people have, and the results are both hilarious and relatable.
With an average rating of two stars on Google, our love-to-hate-it SouthCoast landmark proves that it's at least slow enough for those stuck waiting to grab their phones and pour out their feelings online. From glowing to glowering, here's what people have to say about the New Bedford-Fairhaven bridge.
More From WBSM-AM/AM 1420