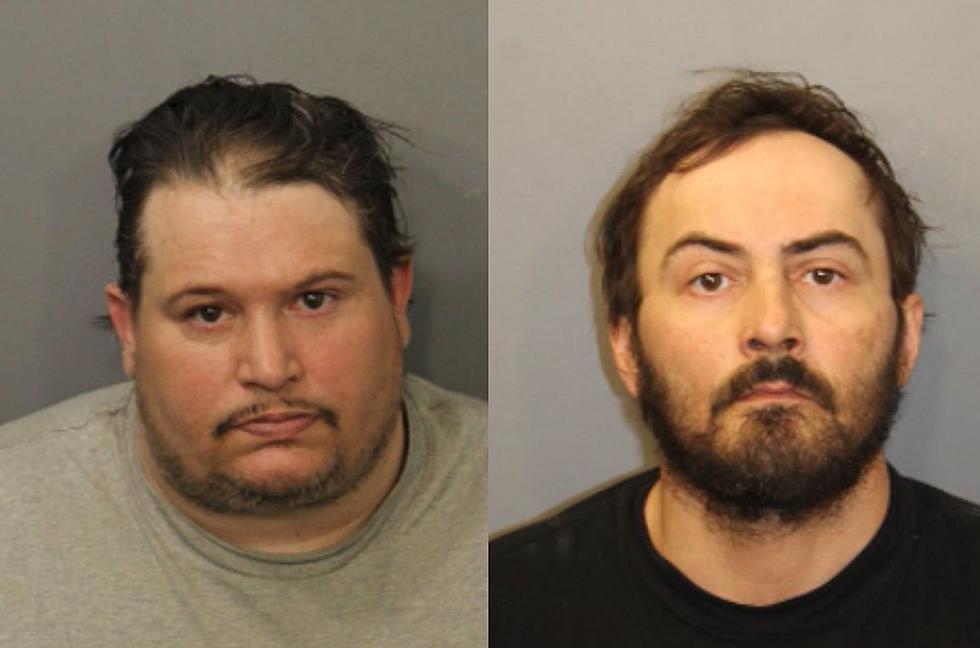 Fall River Police Seize $100K in Jencks Street Fentanyl Bust
Fall River Police
Fall River police raided a 143 Jencks Street apartment Wednesday evening and seized at least seven grams of fentanyl and around $100,000 in cash.
Detectives from the Vice and Intelligence Unit were on search warrant surveillance Wednesday evening when they detained a woman who exited the address at around 6:30 p.m. They then entered the property, headed up to the third floor, announced their presence, and made a forced entry after someone inside allegedly tried to block the door.
Police say they saw suspect Elton Vultao try to flee after dumping pink glassine baggies down a stairwell. They found him hiding behind a bathroom door, according to a media release from Detective John Robinson, public information officer for the Fall River Police Department.
Police say they found $38,000 in Vultaos' bedroom and $56,000 in a separate wall safe. Vultao allegedly had over $9,000 cash and nearly 7 grams of fentanyl in his pockets.
In all, police confiscated over $100,000 in cash, 118 doses of suspected fentanyl, 6.99 grams of bagged suspected fentanyl, a bottle of the cutting agent Mannitol, three scales, new pink baggies, and rubber bands.
Police Jeffrey Cardoza praised his detectives and said the department will persist in ferreting out drug dealing activity in the city's neighborhoods.
Elton Vultao, 41 of 143 Jencks St., faces one count of possession of a Class A substance with intent to distribute. Edwardo Botelho, 42 of 517 East Main St., faces a possession charge. The woman was not charged.
Lead Detective Gary Barboza was assisted by Detective Sergeant William Falandys and by police department members Heather Moniz, Richard Aguiar, Kwin Silva, Matthew Mendes, Guy Furtado, Eric Copsetta, Paul McGuire, Josh Robillard, and Gregory Homen.
Enter your number to get our free mobile app
More From WBSM-AM/AM 1420