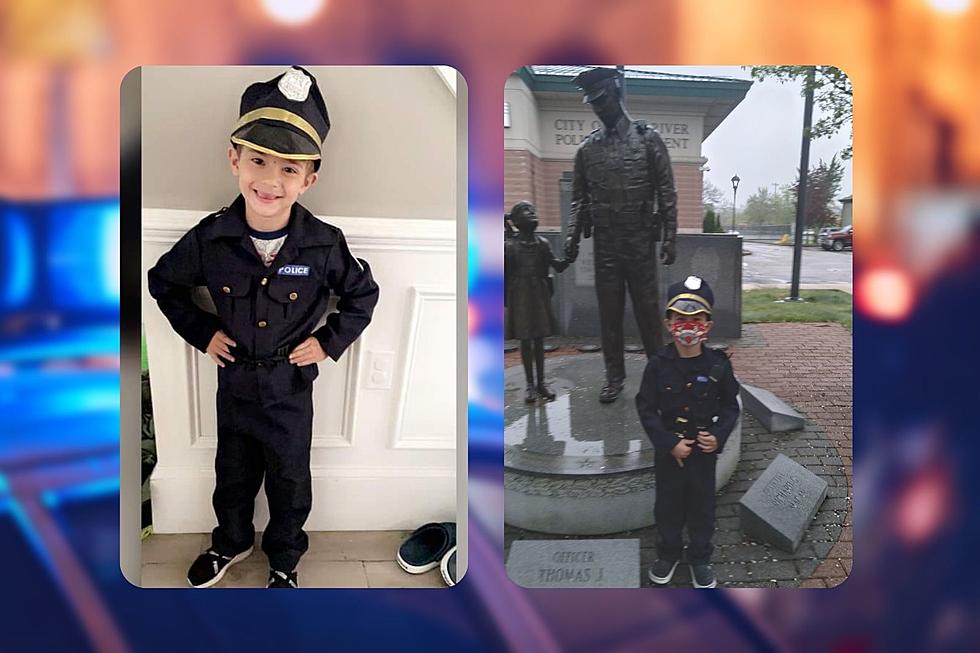 Fall River Police Give Honorary Induction to Biggest Little Fan
Courtesy of Lisa Machado
It looks like Fall River is home to one of the youngest cops in the country after the Fall River Police Department made five-year-old Jonathan an honorary police officer, and he doesn't take this honor lightly.
Jonathan's grandmother Lisa Machado feels very fortunate to have a special bond with her one and only grandson. Ever since she can remember, he has wanted to be a police officer, and she has encouraged that ambition by taking him on visits to the Fall River Police Department.
"He's gone to the police department three or four times already," she said. "They had us come in a couple days after his birthday, and they said they had a gift for him. They showed him everything around the department, shined his shoes, showed him the cop cars, fingerprinted him, and even showed him where they put the bad people."
Jonathan's favorite part, however, was when he received his police badge, making him an honorary member of the Fall River Police Department.
You will often see Jonathan around town with his grandmother, flaunting his police uniform and shiny badge, but be careful. According to Lisa, Jonathan has requested a notepad and pencil from the department so he can issue out citations to drivers that don't stop at crosswalks for pedestrian. According to him, it's happening way too much.
It's wonderful to see a police department embrace a child's interest and fuel his passion to become a real police officer one day. From the way his grandmother talks about him, it sounds like Jonathan would be a very valued addition to the force and a positive influence on the city of Fall River. Just give it about 13 more years.
How to Properly Fly an American Flag
When it comes to flying the American flag and showing proper etiquette and respect, it's best to follow the official U.S. Flag Code. Here are some tips for flying the stars and stripes, courtesy of USAGov.
More From WBSM-AM/AM 1420