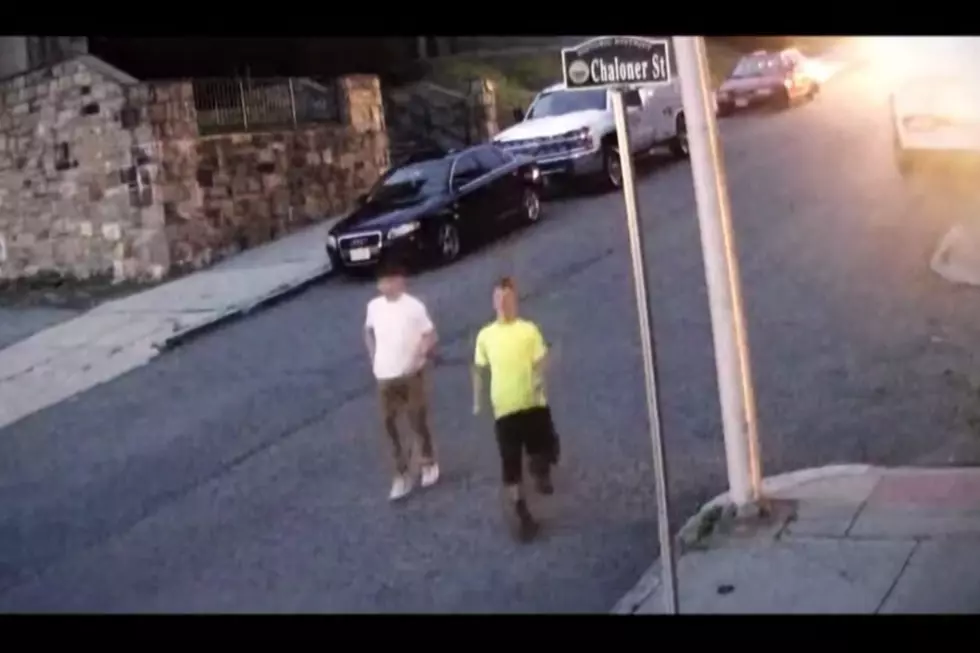 Fall River Police Determine Surveillance Footage Was Edited
Fall River Police via Facebook
FALL RIVER — Fall River Police have determined that a civilian who provided them with surveillance footage in looking for the suspects in an alleged stabbing had actually edited the video to make it more dramatic on social media.
On Monday, June 24, 2019, Fall River Police posted a video on their Facebook Page requesting the assistance of the public with identifying individuals that were involved in an alleged stabbing incident. Numerous tips were submitted aiding in the investigation.
Fall River Police did respond to a report of an alleged stabbing incident in the area of Locust and Rock Street. Police say officers were unable to find any victims or witnesses of the crime. It also was unclear where the incident actually occurred.
Several days later, a viral video was brought to the attention of Fall River Police. The video contained audio recordings of the altercation as well as video. Police say that during the playback, at a certain point, there were sounds as if gunfire occurred. This is what lead investigators to believe that there was a possible shooting.
The video clearly depicts several persons of interest that investigators were looking to question. The video was posted to the department's Facebook page with the intention of identifying the individuals in the video and uncovering further leads.
After posting the video on Facebook, the owner of the surveillance system that captured the footage contacted police. They say that after an interview with that individual, it was determined that the "edited" video which was posted was not completely authentic to the events that occurred that evening. The owner of the video admitted to police that he added the audio of gunshots as a way to create drama and posted the video to his Facebook page instead of notifying police of the incident being captured on his system.
Police say this altercation and alleged stabbing remains under investigation, and that there is no evidence of a shooting or any witnesses that called to report one. They say furthermore, there has been no evidence found that a potential stabbing even occurred. The Major Crimes Division is still investigating at this time.
"After speaking with the owner of the surveillance system, it was clear that he edited the video to embellish the incident and create social media attention," police said in a press release. "The Fall River Police does not condone this type of behavior and encourage those that have video surveillance systems to properly report these incidents to the police."
More From WBSM-AM/AM 1420