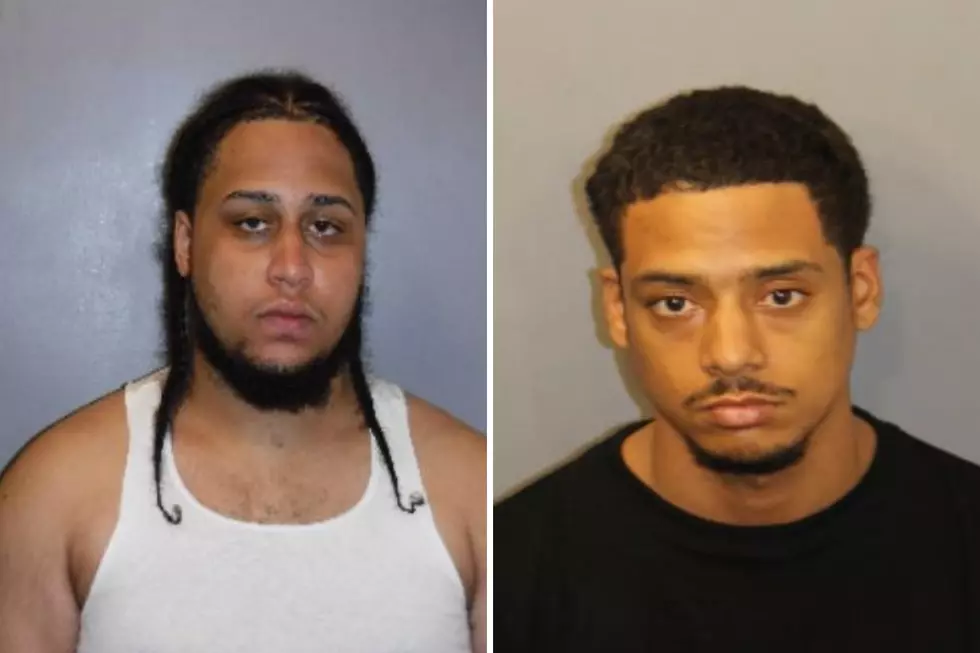 Fall River Police Arrest Two in Connection to Shooting
Courtesy Fall River Police
FALL RIVER — Two city men are arrested following an investigation into a shooting earlier this month.
On Monday, June 1 at approximately 10:16 a.m., several officers from the Fall River Police responded to the area of Cozy Kettle, located at 366 Mariano S. Bishop Boulevard, regarding a report of shots being fired. While en route, dispatch notified officers that there was a second report of shots being fired in the area of Tucker Street and Laurel Street intersection.
Responding officers, led by Officer Luis Duarte, were informed that a red Toyota Tacoma pickup truck that contained three occupants and a black SUV were involved in a roving shootout with multiple shots being fired. A third shooting scene was identified at a nearby location at Eclipse Street and Star Street.
Officers responded to all three locations and observed spent shell casings. Officers on scene also discovered that a home on McMahon Street had been struck with one of the stray rounds that had been fired.
A follow-up investigation was conducted by Major Crimes Detective Luis Vertentes, assisted by Detective Moses Pereira. His investigation revealed that the operators of the two vehicles were involved in the targeted incident of violence. Both operators were later identified by investigators.
A search warrant was conducted at 85 Family Drive on June 12. Seized from the home was a Taurus PT-738 .380 ACP firearm, with a six-round magazine with six Remington .380 auto cartridge rounds, and a Glock 36 45-cal. firearm with a six-round magazine with four Hornady .45 auto and two Remington .45 auto rounds. Arrested without incident at the home was Miguel Ramos.
Ramos, 19, of 85 Family Drive in Fall River is charged with possession of a firearm without an FID/LTC and possession of ammunition without an FID card.
The second suspect, Naszeir Pina, was arrested without incident on June 14, in Brockton. Pina, 22, of 47 Massasoit Street in Fall River is charged with armed assault with intent to murder; wanton destruction of property more than $1200; and discharge of a firearm within 500 feet of a dwelling.
"The Fall River Police Department will commit all of our resources to charge those involved in shootings," Police Chief Jeffrey Cardoza said. "I commend Detective's Luis Vertentes and Moses Pereira for discovering those individuals that committed these brazen acts."
The investigation remains active by the Major Crimes Division. Anyone with information regarding this incident is urged to contact Detective Vertentes at (508) 324-2796.
Enter your number to get our free mobile app
More From WBSM-AM/AM 1420