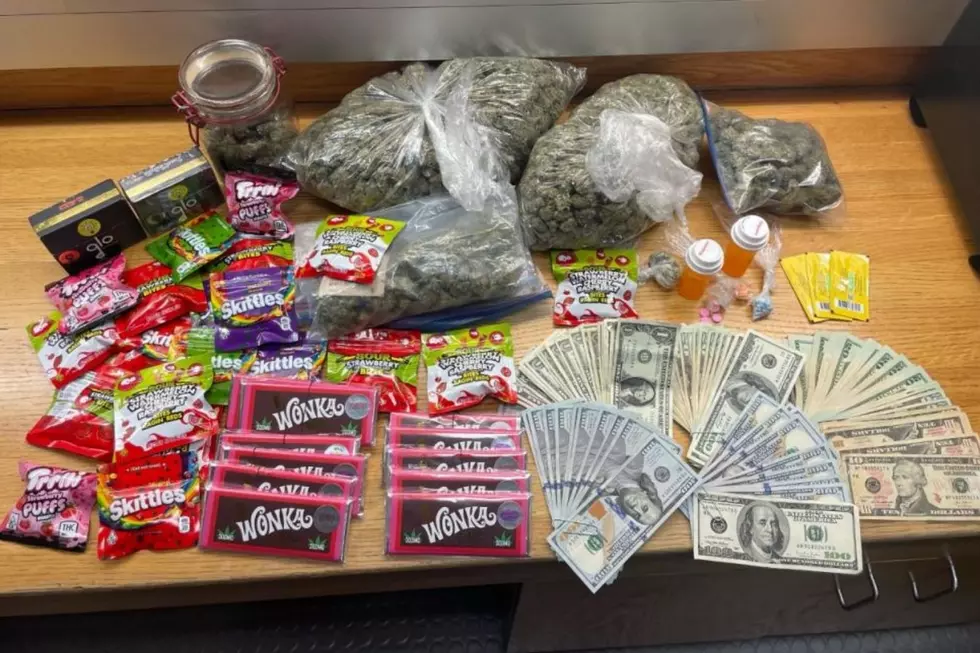 Fall River Man Caught With Carload of 'Candy'
Courtesy Massachusetts State Police
FALL RIVER — One man's sweet tooth has landed him in some hot water after state police allegedly caught him with a carload of cannabis-infused candy.
State police said in a release yesterday that 38-year-old Fall River man Damien Davis was pulled over by a trooper on South Main Street at around 2:30 p.m. on Friday.
Trooper Joseph Kubicek had conducted a Registry of Motor Vehicles query on the car driving ahead of him, finding that it was registered to Davis, who had a warrant out for his arrest.
After the trooper pulled Davis over and arrested him on the warrant, he was allegedly found to have two pill bottles containing Xanax and Adderall as well as cut straws with powdery residue, state police said.
A search of the car turned up a backpack that allegedly contained large plastic bags of marijuana along with multiple edible THC candy bags, THC vape cartridges, and a large amount of cash, according to the release.
The cannabis-infused candy is packaged and labeled in a very similar way to popular brands of regular candy like Skittles and Trolli, and have been the subject of multiple recent lawsuits in states where they are sold.
Davis was taken to the Ash Street Jail and is charged on the outstanding warrant and for possessing a class D substance with intent to distribute.
He is also charged with one count each of possessing class E, B, C and D substances.
How to Make a Moxie and Milk
Moxie is one of those drinks where people either
totally love it or completely hate it
. One way people like to drink it is by making a "Moxie and Milk," which sounds gross but is actually quite tasty. Here's how you can make one for yourself.
We All Scream for the 2022 SouthCoast Ice Cream Card
The
SouthCoast Ice Cream Card
is back. This is your pass to go on a sweet, frozen taste tour of the SouthCoast. Take a look at some of the frozen treats at each participating vendor. Be sure to get your Ice Cream Card before they're all gone.
More From WBSM-AM/AM 1420