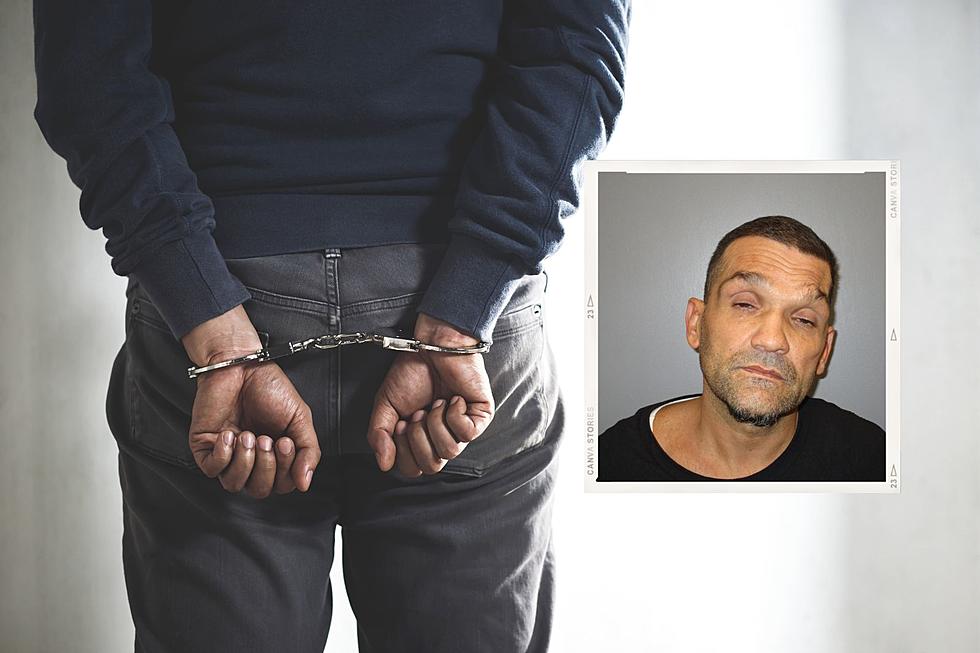 Fall River Man in Custody After Allegedly Breaking into Vehicle
Courtesy Fall River Police; Canva
WESTPORT (WBSM) — Fall River's David Oliveira, 47, has been taken into custody and is facing charges after allegedly breaking and entering into a vehicle in Westport.
At approximately 3:08 a.m. on October 8, a resident of Lighthouse Lane called Westport Police reporting a man breaking into a vehicle. The witness told police that they observed a man allegedly breaking into the vehicle in a driveway after a car alarm was heard going off.
Westport officers were unavailable to respond due to a prior call and asked Dartmouth Police to assist in the investigation.
Upon arrival, Dartmouth Police set up a perimeter around the neighborhood, where an officer then observed a man allegedly walking a power washer down a driveway. According to police, the man left the power washer and fled into the woods after seeing the cruiser.
Westport officers arrived on the scene and obtained video surveillance and a description of the suspect. According to a police Facebook post, approximately 45 minutes later, Dartmouth officers observed the suspect on Spinnaker Way and took him into custody.
Detectives said that over 13 vehicles were processed for potential evidence, and that they have already obtained some surveillance footage.
Anyone with any information or other potential surveillance footage is asked to contact Westport Police.
WBSM's Top SouthCoast Stories 8/22 - 8/27
Gallery Credit: Adam Bass
More From WBSM-AM/AM 1420