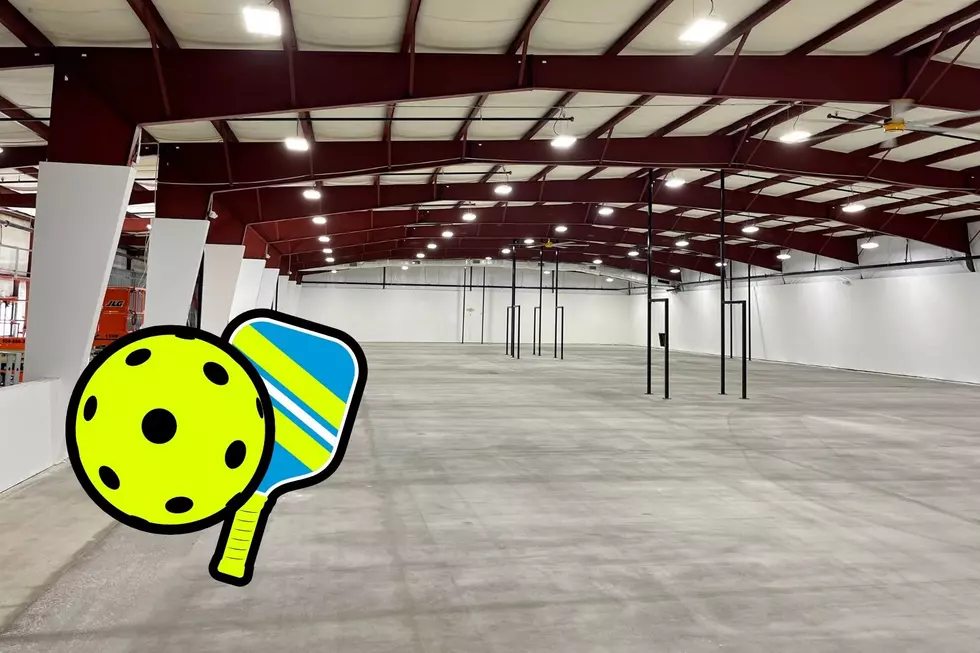 Fairhaven Will Be the New Home of Pickleball Thanks to Epic Facility Coming Soon
Courtesy of Adam Rogers
The game of pickleball is quickly gaining popularity across the country, and the town of Fairhaven will soon have access to a state-of-the-art facility dedicated to the racket sport, thanks to the vision of two gentlemen out of Rochester.
Choosing Fairhaven
Adam Rogers and Rob Ferreira had their eyes on 4 David Drown Boulevard for a few years, but they hadn't quite nailed down a plan for it.
"Our original thought was we were going to open up a construction condominium, where people could come in and create office spaces and store their goods for their businesses," said Rogers. "But the more we dove into it, the more we realized it wasn't the best option."
Rogers and Ferreira decided to attend a few town meetings back in October, and the topic of pickleball came up.
How the Idea Came to Life
"Paul Foley, the town planner and head of economic development, suggested we look into pickleball. He was getting bombarded with requests for pickleball courts," said Rogers.
Truthfully, Rogers and Ferreira didn't know much about the game, but after doing a little research, they saw the potential and dove headfirst into creating a new hub for the sport called SouthCoast Pickleball.
SouthCoast Pickleball
"For the last five months, we have dedicated ourselves to renovating the space to be reflective of SouthCoast Pickleball," said Rogers.
The facility will be home to seven indoor courts, with an area for changing rooms and a place to sit between games. Rogers hopes to offer tournaments and leagues, as well as drop-in playtimes.
"It's going to be a place for people to come, play, and relax," said Rogers. "It's a competitive game, but a social game at the same time. It brings people together, it's low-impact, and you can make it as competitive or as friendly as you want to."
Thanks to the bipolar seasons of New England, pickleball has never really had a chance to take off around here, but Rogers hopes that their indoor facility will allow the interest to grow.
How to Play
Rogers described Pickleball as a cross between tennis and ping-pong. Two to four players use paddles to hit a ball that is similar to a whiffle ball with a rule set that follows the basic premise of tennis.
SouthCoast Pickleball will have 5 courts that have a playing area of 30 ft by 60 ft, and 2 courts with a playing area of 34 ft by 64 ft.
20 ft by 44 ft is considered "in bounds" for play.
Expect a Grand Opening in July
Rogers and Ferreira are aiming to open SouthCoast Pickleball to the public by the start of July.
"We want to make sure it's right, and our primary goal is to get something that is the nicest facility around," said Rogers. "We want people to walk in and really like where they are. We want it to be clean, updated and new."
The courts are in the process of being laid down as the future spot of pickleball continues to take shape. In the meantime, I'll be brushing up on the rules of the game and getting my serving hand ready.
Little Known Historical Facts About SouthCoast Towns
There is a lot of history on the SouthCoast. From forts that saw action during the American Revolution to a whaling city that was once the richest in the world, people have read about SouthCoast cities and towns in their history books for decades. But what about the fascinating facts that didn't make the history books? There are quite a few of those, too. Keep scrolling to find out some interesting intel on your hometown.
More From WBSM-AM/AM 1420