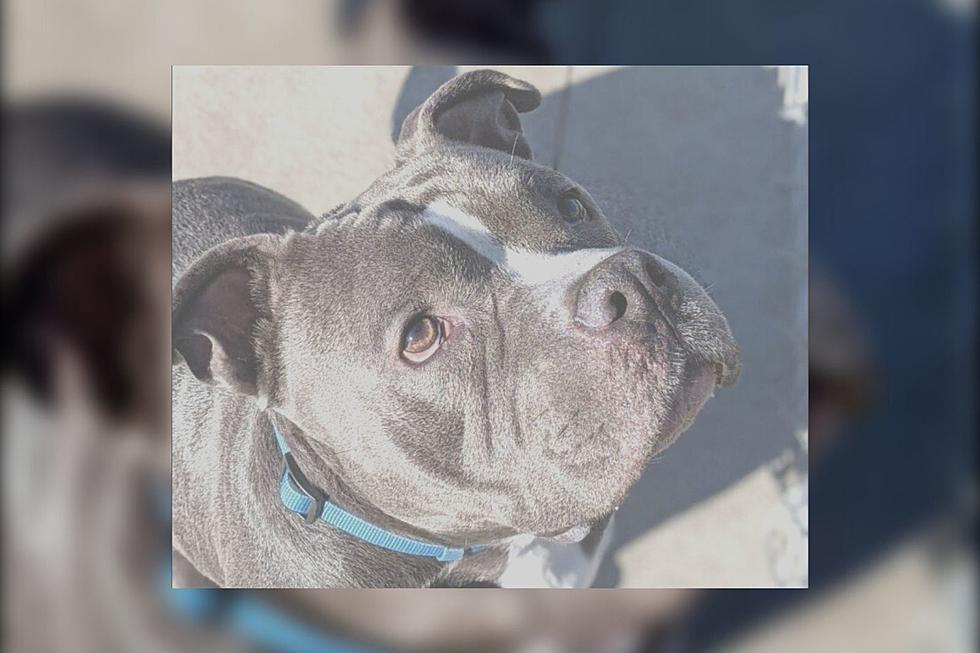 Fairhaven Pit Bull Left Stranded and Needs a Loving Family [WET NOSE WEDNESDAY]
Courtesy of Fairhaven Animal Shelter
Another week, another chance to get one lucky animal adopted. At Fun 107, Wednesdays are all about the animals. With the help of shelters on the SouthCoast, we share an animal's story every week in hopes of finding them a family.
Hundreds of animals are waiting for a place to call home, and each week we hope to connect the right person with the perfect pet. This week, Fairhaven has a sweet pup that's ready to be loved.
Meet Wiley. He is a three-year-old pit bull-bulldog mix that is 75 pounds of pure affection. Wiley was found as a stray and was brought into the Fairhaven Animal Shelter, where he quickly showed his personality. He is a sucker for back and belly scratches and loves to shower anyone with kisses. For this reason, the shelter suggests that his forever home will not have young children because Wiley does not realize his own strength.
Wiley is scared of cats but gets along great with other dogs. Whatever family this good boy ends up with, he will love you unconditionally for the rest of his life.
Does Wiley sound like a good fit for you and your family? Contact the Fairhaven Animal Shelter, follow them on Facebook, and schedule a play date for a chance to bring this lovebug home.
Fairhaven Animal Shelter
200 Bridge St, Fairhaven, MA 02719
(508) 979-4028
RANKED: Here Are the 63 Smartest Dog Breeds
Does your loyal pup's breed make the list? Read on to see if you'll be bragging to the neighbors about your dog's intellectual prowess the next time you take your fur baby out for a walk. Don't worry: Even if your dog's breed doesn't land on the list, that doesn't mean he's not a good boy--some traits simply can't be measured.
More From WBSM-AM/AM 1420