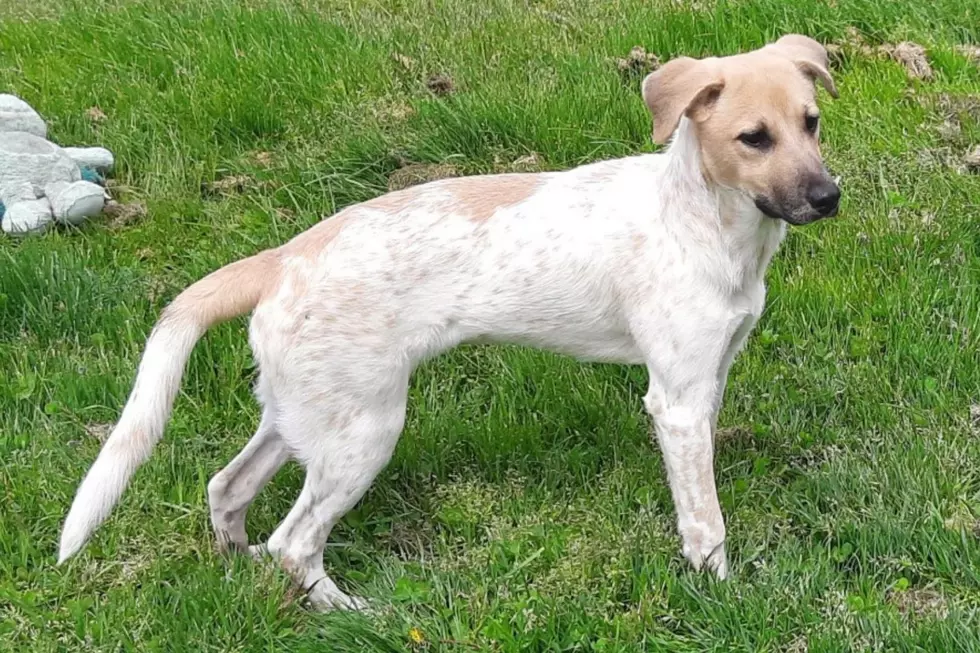 Fairhaven Puppy Was 'Too Much Work' & Now Waits for a New Forever Family [WET NOSE WEDNESDAY]
Courtesy of Fairhaven Animal Shelter
Wet Nose Wednesday is here again, and that means we get to talk about animals.
Hundreds of animals are sitting in shelters right now, waiting to find the perfect family to bring them home for good. It is my mission to get as many animals adopted as possible by giving the spotlight to one lucky pet each week.
With the help of several shelters on the SouthCoast, our mission continues to produce heartwarming success stories.
This week, one puppy in Fairhaven is getting the spotlight, and she's ready to be your new best friend.
Meet Sadie, a 6-month old puppy that is full of puppy energy.
"She has enough energy to power a small town," joked Fairhaven Animal Shelter. She was brought to the shelter after she was "too much work" for the person who previously had her.
The shelter believes that Sadie is a Great Pyrenees, so she will grow up to be a big dog.
Sadie loves other animals and gets along great with dogs and even cats.
She is full of personality, and her new family will have to be ready for a lot of puppy-like energy and teething, but it's nothing a little training can't fix.
Does Sadie sound like a good fit for your family? Contact Fairhaven Animal Shelter and schedule a play date to meet your new best friend. Also, join the shelter this Saturday for a yard sale from 9 a.m. to 1 p.m. where you can purchase new and gently used pet supplies. All the proceeds will go directly to the shelter.
Fairhaven Animal Shelter
200 Bridge St., Fairhaven, MA 02719
508-979-4028
Check out these 50 fascinating facts about dogs:
More From WBSM-AM/AM 1420