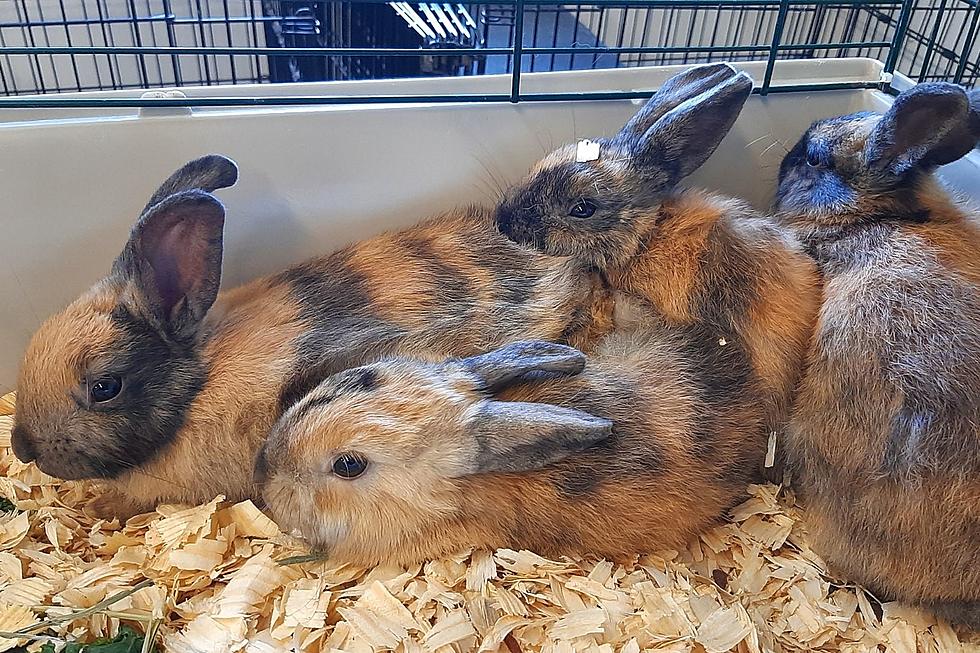 Fairhaven Bunnies Look to Hop to a Forever Home [WET NOSE WEDNESDAY]
Courtesy of Fairhaven Animal Shelter
A pet has the ability to bring a certain joy to a home that just can't be duplicated, and when a family welcomes in a pet, that pet will spend the rest of its life saying "thank you" through unconditional love.
Fun 107's Wet Nose Wednesday is all about connecting families with animals that could use some love. Thanks to the help of several shelters on the SouthCoast, Fun 107 aims to get as many animals adopted as possible by giving the spotlight to one lucky animal each week.
This week, the spotlight is on a fluffle of bunnies.
Yes, a group of bunnies is called a fluffle, and the term is just as cute as this fluffle of bunnies residing at the Fairhaven Animal Shelter in Fairhaven. The shelter took in one bunny in June, who ended up having eight babies that same night. The shelter currently has seven baby bunnies, one flemish giant, and two lion head mixes all ready to go to a good home.
Terry Cripps, director of the shelter, reccommends having a vet verify the sex after adoption so they don't breed. Before you know it, you could end up with eight bunny rabbits of your own.
"They can be spayed and neutered to prevent any new bunnies," Cripps said.
These fluffly, sweet animals love fruit and vegetables. Their ideal forever home would have older children that understand how to handle them with care, and the owners will have a clear understanding of how to keep a bunny happy and healthy.
Does a bunny, or a fluffle of bunnies, sound like the right addition for your family? Contact the Fairhaven Animal Shelter and schedule an appointment.
Fairhaven Animal Shelter
200 Bridge Street, Fairhaven, MA 02719
(508) 979-4028
LOOK: 30 fascinating facts about sleep in the animal kingdom
More From WBSM-AM/AM 1420