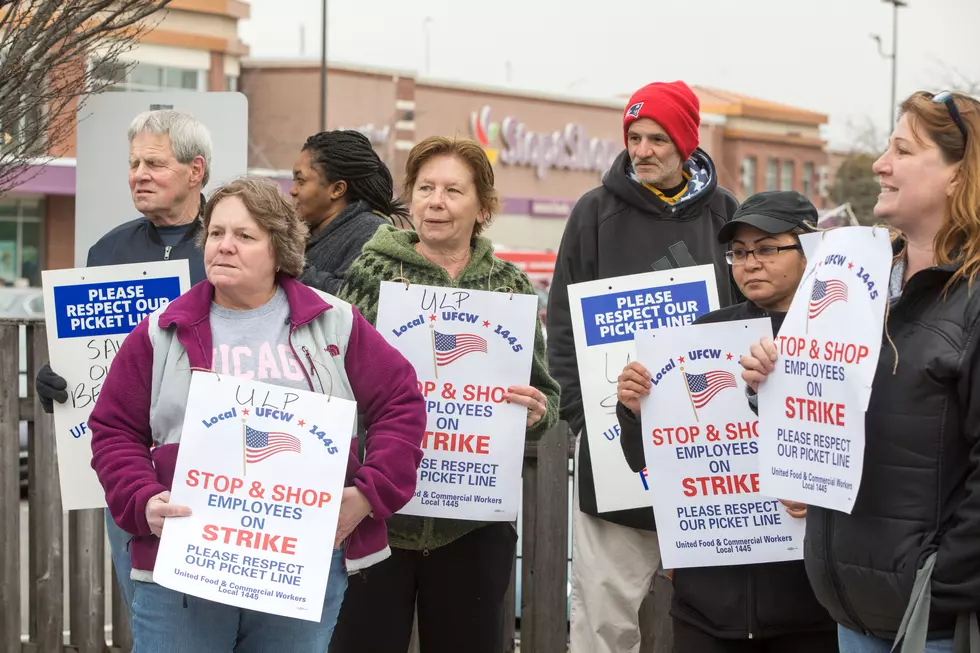 Easter Tests Shoppers' Patience with Strike [OPINION]
Getty Images
Social media was filled on Saturday with reports and pictures from area supermarkets as shoppers continued to deal with the impact of the strike by Stop & Shop workers.
Long lines, and in some cases emptying store shelves, tested the patience of area shoppers who waited until the last minute to acquire their Easter provisions. Many were not happy and their frustration was apparent.
Most folks are inclined to give the benefit of the doubt to workers on strike by refusing to cross a picket line, but this strike has impacted many people at many different and perhaps unexpected levels.
There are four Stop & Shop stores in Greater New Bedford, two in the city and one each in Dartmouth and Fairhaven. Those stores would have been packed to the rafters on any other Easter Saturday under normal circumstances. The disruption at Stop & Shop brought a deluge of additional shoppers to Walmart, Shaw's, Trucchi's and other stores, all of which would also be packed the day before Easter under normal conditions.
Shoppers who only sought Easter baskets and egg dye at Walmart or Target found themselves competing for space with refugees from the strike-bound Stop & Shop, as those stores also sell groceries. The ripple effect was immense.
When Market Basket was hit by an employee job action several years ago, the impact was relatively minor as it affected only one local store. This strike has a much broader impact on the community at large and the public's support will erode much more quickly as most people do not have a pony in this race and do not appreciate the disruption in their lives.
It's time to get back to work.
Barry Richard is the host of The Barry Richard Show on 1420 WBSM New Bedford. He can be heard weekdays from noon to 3 p.m. Contact him at barry@wbsm.com and follow him on Twitter @BarryJRichard58. The opinions expressed in this commentary are solely those of the author.
More From WBSM-AM/AM 1420