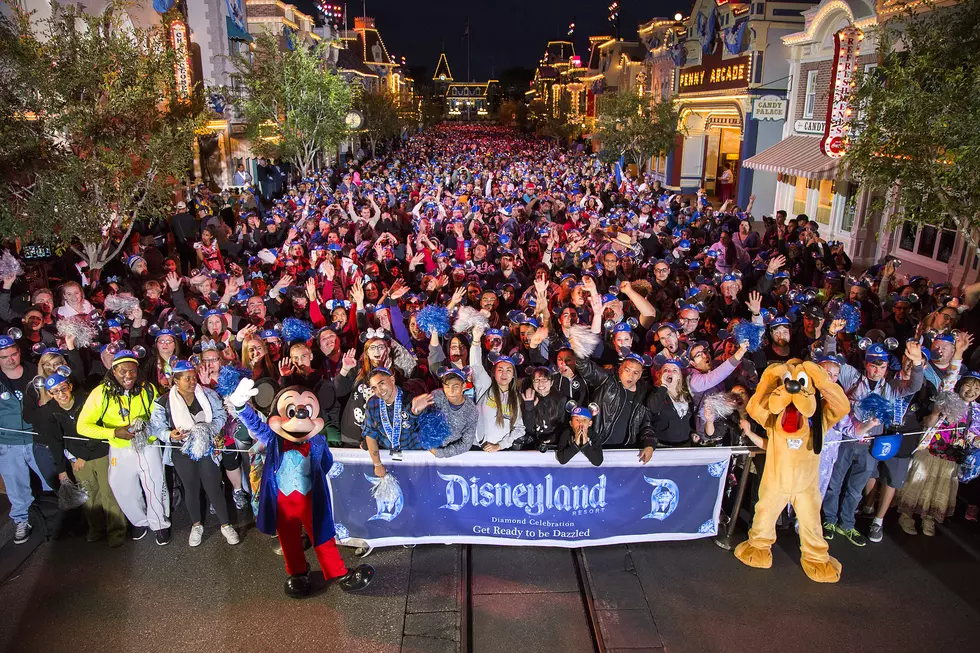 Disneyland Smart to Lift Ban on Booze Sales [OPINION]
Getty Images
For the first time since it opened in 1955, Disneyland will begin selling booze next year.
USA Today says alcoholic beverages will be available "in the new Star Wars Land when Oga's Cantina opens within Star Wars: Galaxy's Edge at Disneyland and Disney's Hollywood Studios." Alcohol is already available at Disney's California Adventure and at sit-down restaurants at all four Disney theme parks that make up the Walt Disney Resort in Florida.
Walt Disney designed Disneyland to be a place for families to gather for a day of inexpensive fun. His idea revolutionized amusements parks by providing a clean, easy to navigate atmosphere that centered on the family entertainment he marketed in theaters and later on television.
Disney did not want alcohol served at Disneyland because he feared falling down drunks might destroy the appeal for families.
In Walt's day, destination family vacations were still not a common thing. Today, millions of people travel from all over the world to visit a Disney theme park, stay in a Disney hotel and eat at some of the finest restaurants available.
In an ever-expanding tourism market, it is necessary to appeal to the masses, and quite frankly, most adults enjoy alcoholic beverages on a regular basis.
I know some Disney purists loathe the fact the "the happiest place on earth" will soon lift its ban on booze, but given the changes that have occurred at Disneyland over the decades, I think even Walt would approve.
Does the decision to serve alcohol at Disneyland meet with your approval, or do you believe it should remain an alcohol-free environment?
Barry Richard is the host of The Barry Richard Show on 1420 WBSM New Bedford. He can be heard weekdays from noon to 3 p.m. Contact him at barry@wbsm.com and follow him on Twitter @BarryJRichard58. The opinions expressed in this commentary are solely those of the author.
More From WBSM-AM/AM 1420