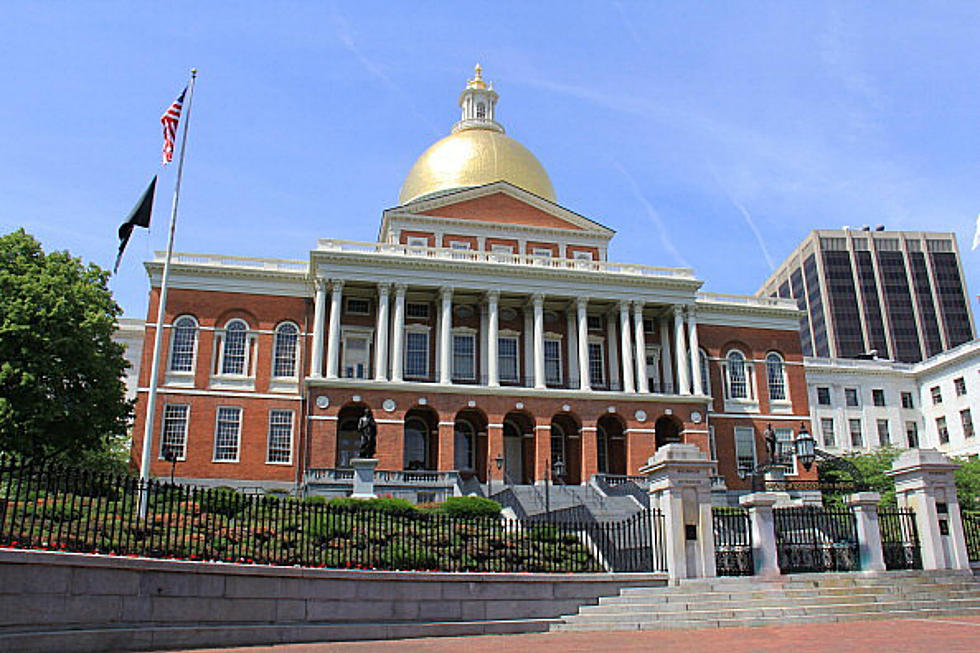 Democrat Lawmakers Expose Police to Financial Ruin [OPINION]
Getty Images
The fate of many crises is decided within minutes or even seconds. If your toddler is choking on a small object lodged in their throat, or someone in your home is stricken with a cardiac arrest or a stroke, or if a crazed armed intruder is kicking in your back door at 3:15 a.m., the first responders' arrival time is the most important factor in the outcome.
The documented brutal death of 47-year-old George Floyd, Jr., a Black man who died the hands of a now-fired Minneapolis police officer, has spurred a sudden siege on American cities by mostly young, fed-up Americans since May. Lawmakers are operating under fear.
State legislators like the ones in Massachusetts are lunging to pass closed-door legislation effectively opening the door for personal lawsuits against police officers. Democrats are attempting to remove "Qualified Immunity" protection that precludes lawsuits against police officers – and they also tried to include firefighters, including their paramedics.
Consider the following: there have been more than a handful of high-profile, well-documented videos from across America showing police brutality, particularly with Black males, over the last 29 years. That's 10,952 days.
Think about that. Forget whatever wasn't caught by media for national news or documented on video, or that the Black community has been waiting for 233 years for the United States of America to think long and hard about what the words in the Declaration of Independence say, that "all men are created equal."
Once the blood-soaked battlefields of the Civil War were dried, and the slaves freed, the Blacks in America still suffered from great injustices and it would still be far too long before equality was within reach. One hundred years in fact. So, that dark chapter in American history is disgraceful.
But getting back to the 29 years of high-profile police brutality on our TVs and in our newspapers, where were these career politicians all that time?
From Rodney King to Amadou Diallo, DJ Henry, Philando Castile, Eric Garner, Freddie Gray, and George Floyd, no laws were passed in Massachusetts or in any state to make common sense policing reforms, to show the Black community that they do matter.
The long-standing pols who were obviously not moved by any of those on the list or interested in the problems of the Black community until now are now being bullied by protesters and rioters to push a rushed, radically unnecessary bill into law.
With police exposed to personal lawsuits and the chance for them to lose everything they ever worked for, you can expect some delays in the response times of their first responders.
What cop is going to want to arrive on the scene first to a 911 call claiming that an armed estranged husband is killing his wife? Instead of rushing to the aid of a possible homicide victim, many officers will weigh-in on the risk factor of exposing one's self to a lawsuit.
For that matter, what if a police officer is trying to revive a toddler after a parent stated that the child swallowed a small toy instead of admitting that she chewed on a sandwich bag containing the mother's fentanyl and overdosed before dying on the scene?
There are scumbag lawyers lined up from Caribou, Maine to Key West to go after the officer's family assets or costly liability insurance policy.
Do you think the courts are backed up and clogged now? Wait until you sit behind the 22 plaintiffs claiming nerve damage from the handcuffs of Officer Meanie, or are suing the cop for not saving their father who died of a long-overdue heart attack despite a vigilant and determined attempt to perform CPR by the officer.
Seconds and minutes matter and your lawmakers just added a bunch of them to the response time as officers have to weigh the consequences of responding to certain scenarios.
Me? I am going to hold every "Yea" vote accountable for every loss of life that results from inexplicably poor response time.
It's no wonder so many cops are applying for early retirement. It is no longer a job that is coveted, respected, or appreciated even by the lawmakers whose laws are enforced by these demonized and demoralized guardians of our society.
Here in Greater New Bedford, we have the trifecta of career politicians who are all-in with piling on the police and exposing their families to devastating financial losses but never cared to help the Black community's concerns with police until their feet were held to the fire this year.
State Senator Mark Montigny (D-New Bedford) has been in office since January 6, 1993, or for 10,069 days. Zero laws passed for police reform addressing related concerns of BLM. He has passed a bill into law that protects cats from painful declawing, voted for his own raises many times since and has created a law giving police another reason to pull motorists over – Black citizens included – with the ban on handheld cell phone use while driving.
State Representative William Strauss (D-Mattapoisett) has been on Beacon Hill for 10,434 days, going back to 1992. He's voted many times to raise taxes, for raises for himself, and supported the handheld cell phone ban. Zero bills introduced for common sense police reform in that time.
Antonio Cabral (D-New Bedford) has been in office since 1991, or 10,799 days. No legislation introduced or passed for making police encounters with all races in Massachusetts safer. He was on the winning side for the vote to make the "Fluffernutter" the official state sandwich, though. And he has worked on legislation to make it nearly impossible for an employer to know if a dangerous felon ex-convict was being hired.
Ken Pittman is the host of The Ken Pittman Show on 1420 WBSM New Bedford. He can be heard Saturdays from 9 a.m. to noon. Contact him at ken.pittman@townsquaremedia.com. The opinions expressed in this commentary are solely those of the author.
Enter your number to get our free mobile app
More From WBSM-AM/AM 1420