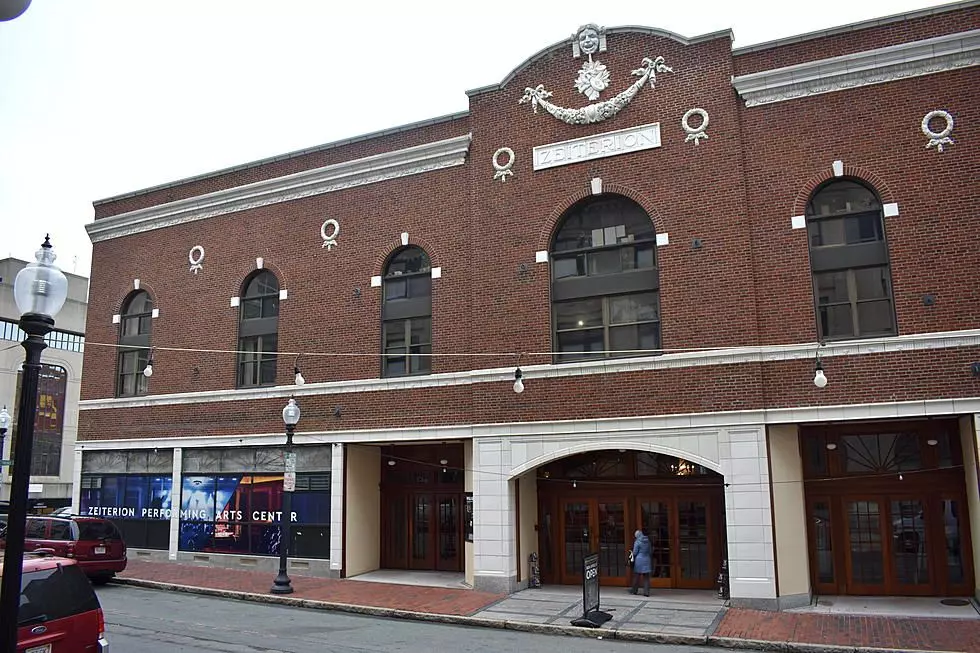 New Bedford Sen. Montigny Secures $4 Million for Zeiterion Renovation
Mary Serreze/Townsquare Media
BOSTON (WBSM) — Sen. Mark Montigny (D-New Bedford) announced today that the Senate Committee on Ways and Means has provided $4 million in state funding to complete the renovation of New Bedford's Zeiterion Theatre.
The Zeiterion is celebrating its 100th anniversary this year.
It will be closed for the next 14 months or so as it is undergoing a $32 million renovation, with an updated look inside and out, including a new facade and marquee, new seats, remodeled lobby space, a "speakeasy" performance space and more.
The New Bedford City Council recently signed off on a 99-year lease for the Zeiterion Performing Arts Center to remain in the city-owned building.
Montigny said the $4 million in funding is included within the state's closeout budget, which the Senate will vote on tomorrow. The House bill passed last week does not contain the funding for the theater.
"The Zeiterion is a historic gem right in the center of New Bedford's arts and cultural renaissance," said Senator Montigny, a longtime supporter of the theatre and a former trustee. "The restoration effort is sorely needed and an exciting opportunity to bring our downtown cultural scene to the next level."
"I commend Governor (Maura) Healey and Lieutenant Governor (Kim) Driscoll for recognizing the importance of this project, and I especially want to thank Senate Ways and Means Chairman Michael Rodrigues for always supporting our local efforts as part of a broader SouthCoast delegation," Montigny said. "We look forward to our continued efforts to ensure the Z propels this important project over the finish line."
A Behind-the-Scenes Tour of New Bedford's Zeiterion Theater
The historic Zeiterion Theater in New Bedford recently held some free behind-the-scenes tours before the non-profit performing arts center embarks on a $32 million restoration project to redo the interiors of the building and add a new marquee.
Gallery Credit: Tim Weisberg/Townsquare Media
Look Inside New Bedford's Abandoned Orpheum Theatre
New Bedford's Orpheum Theatre has been vacant for decades, but artifacts remain in place as an ode to its rich history. Let's go inside.
WARNING: Under no circumstances should you enter this property. By doing so you risk bodily harm and/or prosecution for trespassing on private property.
Gallery Credit: Maddie Levine
More From WBSM-AM/AM 1420