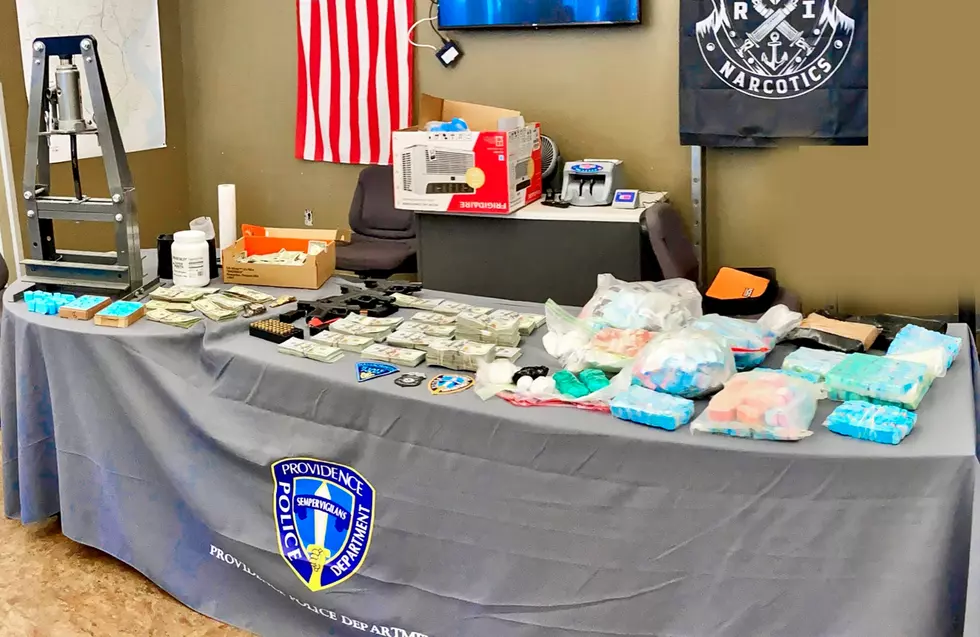 Dartmouth Detective Credited for 9 Kilogram Fentanyl Bust
Courtesy Massachusetts State Police/Facebook
PROVIDENCE, R.I. — State police are crediting a detective from the Dartmouth police department with starting an investigation that led to authorities seizing nine kilos of fentanyl from a man in Providence last week.
Yansilis "Brian" Grullon, a 43-year-old Dominican national living in Providence, was arrested on fentanyl, cocaine, and firearms charges, according to state police.
Police said the investigation started earlier this year, when a Dartmouth detective in a Bristol County State Police drug task force developed information leading to the identity of a man alleged to be a "significant source" of fentanyl in Providence and Fall River.
The state police unit along with Providence police executed three search warrants in Fall River on Wednesday, Oct. 12.
Bristol County's state police detective unit helped Providence police detectives execute three search warrants in the city, according to state police.
Troopers and detectives said they found and seized around nine kilos of fentanyl, over 100 grams of cocaine, hundreds of pressed fentanyl pills, and a press allegedly used to shape drugs into one-kilo bricks.
Authorities also said they seized three illegally owned handguns and ammunition along with more than $219,000 in cash.
"Great job on this case by one of our detectives assigned to the task force," Dartmouth police wrote in a Facebook post on Friday sharing the story.
Neither the state police nor the Dartmouth Police Department identified the detective who sparked the investigation and subsequent drug bust.
WBSM's Top SouthCoast Stories 10/10 - 10/16
More From WBSM-AM/AM 1420