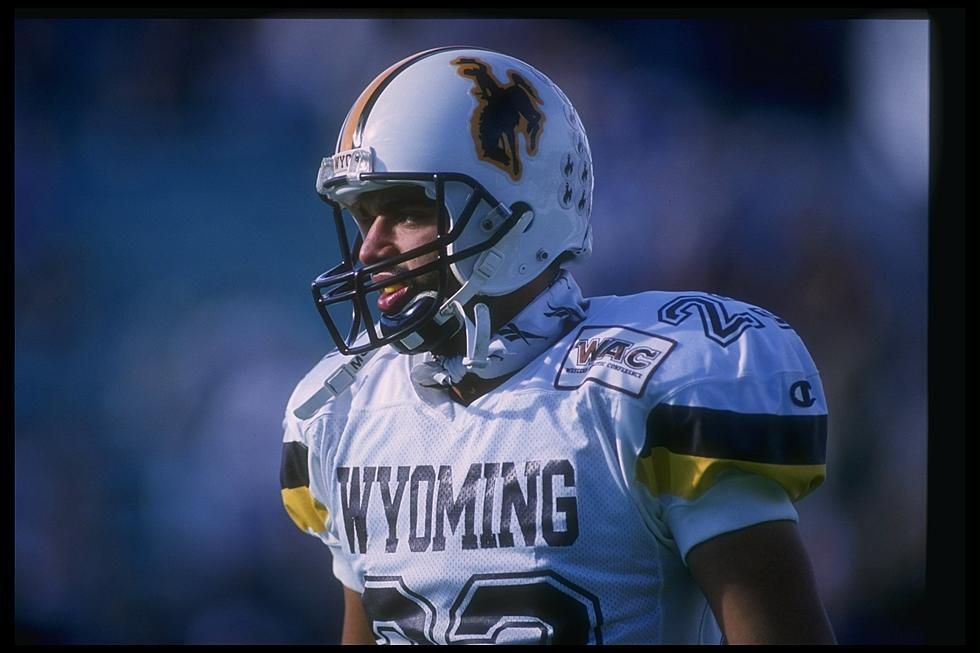 Cowboys Now Offensive Because They Are White Men [OPINION]
Getty Images
Looking for something to be offended about today? Well, look no further than the University of Wyoming, where the crocodile tears are already flowing over the school's new slogan.
Wyoming, the "Cowboy State," known for its ranchers, round-ups and rodeos is also known for its university with its mascot of a cowboy, hat in hand, riding a bucking bronco, and cowboy-themed sports teams. A proud tradition for a state whose motto happens to be "equal rights." But, the school's new marketing slogan, "The world needs more cowboys," is drawing outrage from some who say it is sexist and racist.
Fox News quotes a Reuters story which says some faculty and Native America group members feel the slogan "excludes women and people of color." The cowboy mascot is white. He is also a man.
Cultural specialist Darrell Hutchinson, a member of the Northern Arapaho tribe, tells Reuters unless you are "a white man with a wide-brimmed hat riding the range on horseback," you might not feel welcome. "If you're not a white person, and especially if you're an Indian, it would make you feel out of place -- it wouldn't make you feel too good about yourself."
Reuters says university spokesman Chad Baldwin is defending the new slogan. "In a vacuum, the term 'cowboy' appears gender- and perhaps race-specific, but in the context of the branding campaign it is connected to images and words that show our cowboys are diverse, of every sex and background," he said. "A cowboy is not what you are, but who you are."
It is tough to tell how much opposition to the new slogan really exists and how much is ginned up for public consumption by the media. I suspect that most people looking at the University of Wyoming as an education option are truly not concerned about it.
If your college selection process is focused more on the mascot than what is offered inside the classroom, than perhaps you ought to save your money and consider a liberal arts major at UMD instead.
Barry Richard is the host of The Barry Richard Show on 1420 WBSM New Bedford. He can be heard weekdays from noon to 3 p.m. Contact him at barry@wbsm.com and follow him on Twitter @BarryJRichard58. The opinions expressed in this commentary are solely those of the author. 
More From WBSM-AM/AM 1420