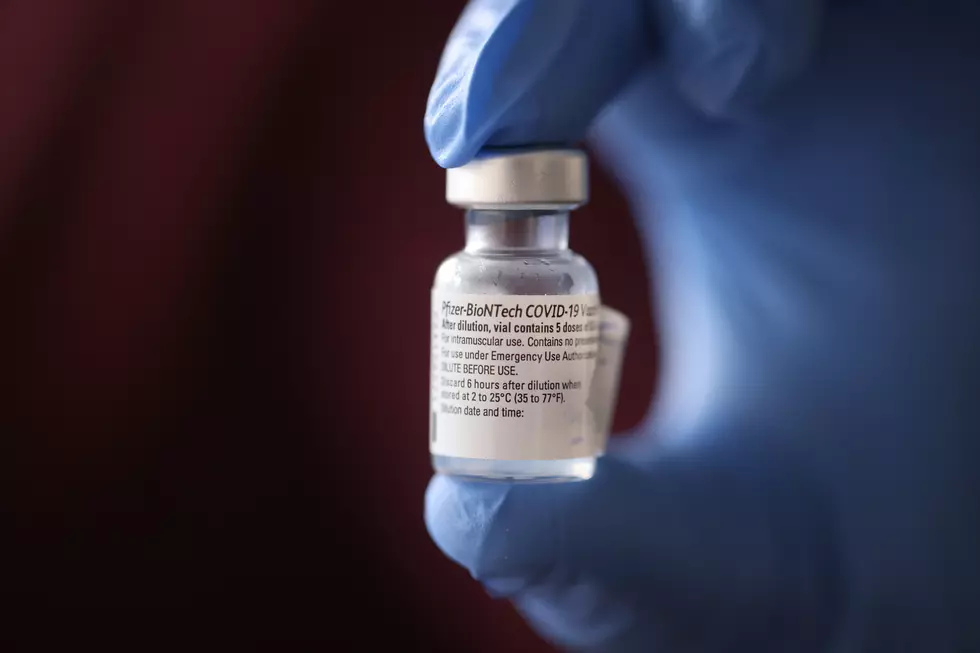 The Commonwealth Two-Timed Dartmouth [PHIL-OSOPHY]
Getty Images
Dartmouth leaders put a lot of diligence, time and thinking into getting a very successful vaccination dispensary up and running at the Dartmouth High School gymnasium.
All things considered, the state could actually learn a thing or two from Dartmouth's vaccination model, but instead, Dartmouth was ordered to close down.
Isn't that typical of old guard bureaucracy? Some municipalities were instructed to shut down first dose vaccination sites as of March 1.
Why should the Commonwealth wrong Dartmouth, whose only intention was to get the COVID-19 vaccination job done quickly and efficiently and without stop-and-go traffic jams? Governor Charlie Baker says this is about speed, and the higher number of doses given will drive how fast we get to the next group. But the confusing and chaotic way this vaccination rollout has been implemented is not fast or coherent. It seems more like hurry up and wait.
Don't misunderstand my criticism, because I want to see every resident of Massachusetts who wishes to be inoculated be able to get the shot. Dartmouth organized several vaccine clinics moving towards administering over 2,300 vaccinations the past few weeks. By anyone's standard, that spells a very successful operation.
I understand that very soon, a larger site will be operating out of the former Circuit City building off Route 6. I'm pleased to see that more people will be served; however, there is a but here. There was no communication from the decision-makers at the state level to the local Dartmouth officials, especially regarding public safety, traffic jams, accidents, elderly people crossing the roadway, because of the limited amount of space reserved for handicap parking.
As Massachusetts attempts to advance to its next step of vaccination distribution, it's canceling out positive results by the Town of Dartmouth.
Phil Paleologos is the host of The Phil Paleologos Show on 1420 WBSM New Bedford. He can be heard weekdays from 6 a.m. to 10 a.m. Contact him at phil@wbsm.com and follow him on Twitter @PhilPaleologos. The opinions expressed in this commentary are solely those of the author.
LOOK: Answers to 30 common COVID-19 vaccine questions
While much is still unknown about the coronavirus and the future, what is known is that the currently available vaccines have gone through all three trial phases and are safe and effective. It will be necessary for as many Americans as possible to be vaccinated in order to finally return to some level of pre-pandemic normalcy, and hopefully these 30 answers provided here will help readers get vaccinated as soon they are able.
More From WBSM-AM/AM 1420