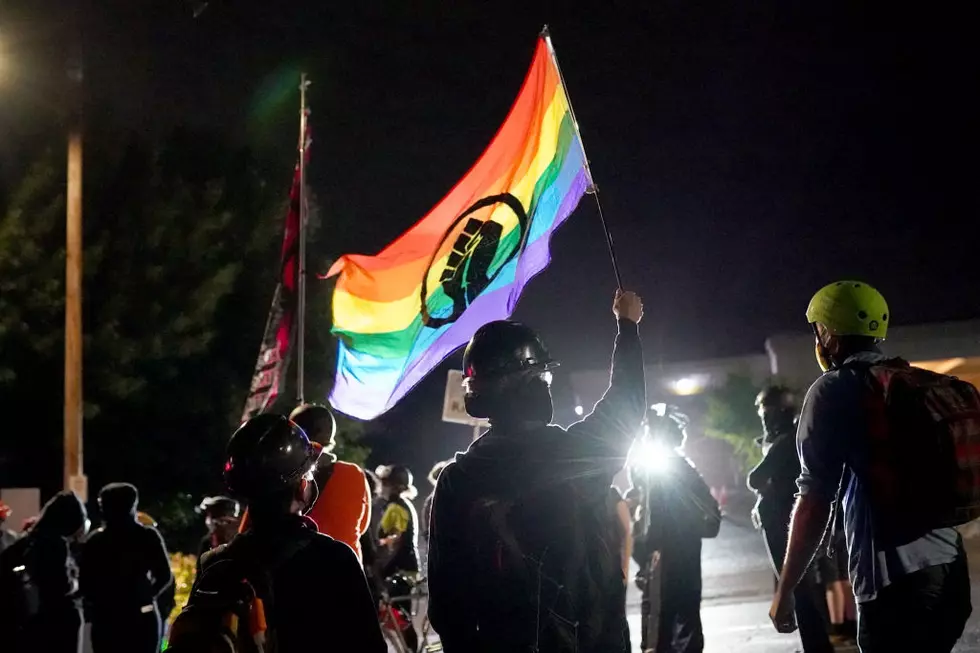 Civil Unrest Hurts Biden Badly [OPINION]
Getty Images
Voters can deal with a lot, but when it comes to their financial security and the safety and well-being of their families, the politicians had better pay attention.
All of the blather that exists in the media over the election is entertaining. It's kind of like the reality TV we've lost to the pandemic. But most of the crap discussed by the cable news talking heads has nothing to do with reality during these troubled times. The Washington-centric media is too out of touch with the people to understand that.
Voters want businesses to reopen. They want to see their kids return to school. Working people want less government and lower taxes. They want safe streets and quality education for their children. They don't want to defund the police, free medical care for illegal aliens or gun confiscation. Donald Trump appeals to voters on these issues.
The voters also want an end to the growing violence and civil unrest that has enveloped many of the nation's large cities. Polling indicates that American voters will strongly consider the ongoing violent protests when deciding who to vote for this fall.
Breitbart says a new Rasmussen poll found that 72 percent of likely voters "remain concerned about the growing level of violent protests across the country, and 62 percent said the 'growing level of violent protest' is important to their vote in November's election. Over one-third, or 35 percent, indicated that it is 'very' important."
Concern about the level of violence does not help Democrat Joe Biden as the left has remained silent on the issue. It makes the Democrats appear sympathetic to the anarchists.
The Democrats, with Biden as their leader, had hoped the ongoing violence would hurt Trump, but I suspect just the opposite is true. Trump has defended the police while his opponents have demonized them.
Voters have had enough of the violence and will re-elect Trump with a mandate to quash it.
Barry Richard is the host of The Barry Richard Show on 1420 WBSM New Bedford. He can be heard weekdays from noon to 3 p.m. Contact him at barry@wbsm.com and follow him on Twitter @BarryJRichard58. The opinions expressed in this commentary are solely those of the author.
Enter your number to get our free mobile app
More From WBSM-AM/AM 1420