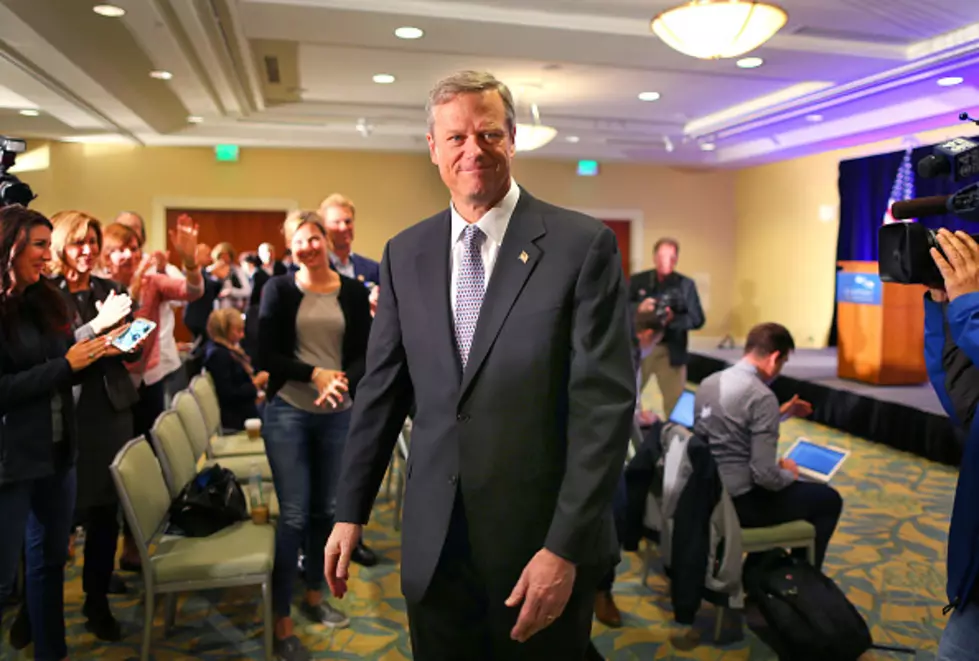 Baker Could Face Several Re-Election Challengers [OPINION]
John Tlumacki/The Boston Globe via Getty Images
Tall, handsome Charlie Baker with his "aw shucks" image remains popular with Massachusetts voters five years into his tenure as the Bay State's 72nd governor. But Baker, like many other politicians, has suffered somewhat from having to make unpopular decisions during the COVID-19 pandemic. Overall, though, a large majority of Massachusetts voters say they are happy with how Baker has handled the crisis.
Baker's second term is up in 2022, and while many of you are exhausted still from the just-completed national elections, get ready because the campaign for governor is about to begin. It has already begun behind the scenes, but now the thing is about to go public.
We reported to you some time ago that former Republican U.S. Senate candidate Geoff Diehl was being encouraged to consider a challenge to Baker for the Republican nomination. Baker could have influenced the election in 2018 that saw Democrat Elizabeth Warren re-elected to the United States Senate. Even though Baker endorsed Diehl, he sat on his hands and allowed Warren to walk to victory. You see, Diehl was a Trump guy. Baker doesn't like Trump. Many Republicans have not forgiven Baker for that.
Diehl tells me he has made no decisions about his future political plans at this point.
Harvard political science professor Danielle Allen, a Democrat, is already making noise. The State House News Service reports Allen has launched a website to explore a run for governor in two years. The SHNS reports Allen plans a listening tour of Massachusetts over the next several months.
While Baker remains popular with some Democrats, Allen, in a video announcing her website, attempted to articulate the need for change. "It's time for us to lay a new and equitable foundation for our life together in this commonwealth," she said. Allen said several concerns have prompted her to consider a challenge to Baker, "the existence of income disparities, food insecurity, and inequality in education, opportunities, and climate impacts."
Attorney General Maura Healey has also been mentioned as a potential challenger to Baker, but I suspect Healey's eyes are on Washington.
Charlie Baker will likely find himself in a position where he will need all of the Republican votes he can muster should he decide to seek a third term – especially if he has a strong Democrat opponent. Those who have felt let down by Baker just might decide to shop elsewhere. You see, not all Republicans are happy with Baker's leadership and consider him to be a RINO, or Republican In Name Only.
Allen presents an exciting alternative to Democrats eager to retake the governor's office. Diehl appeals to the Trump "patriots" who felt abandoned by Baker. Ol' Governor Charlie could be in for a rough road ahead.
Barry Richard is the host of The Barry Richard Show on 1420 WBSM New Bedford. He can be heard weekdays from noon to 3 p.m. Contact him at barry@wbsm.com and follow him on Twitter @BarryJRichard58. The opinions expressed in this commentary are solely those of the author.
Enter your number to get our free mobile app
More From WBSM-AM/AM 1420