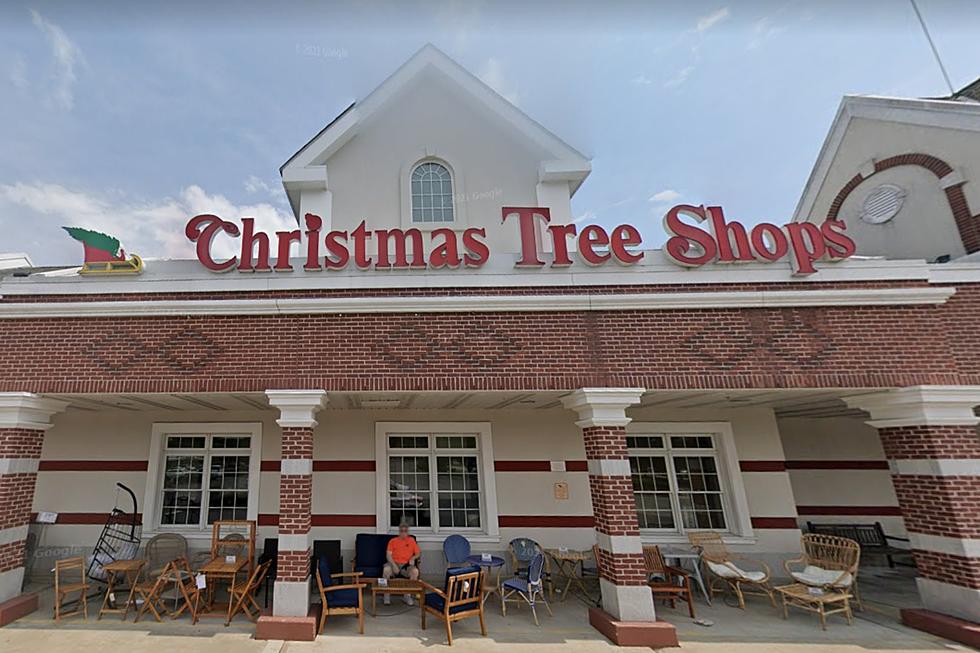 Christmas Tree Shops Confirms Potential Liquidation, Middleboro Distribution Center Closing
Google Maps
MIDDLEBORO (WBSM) — An email sent to employees of Christmas Tree Shops confirms that the Middleboro-based retail chain has only until this coming Wednesday, July 5, to sell the company or it will be forced to begin liquidating and closing its remaining stores and laying off its employees at its Middleboro offices and distribution center.
"CTS continues to be in discussions with potential investors and acquirers to avoid liquidation," the email stated.
On June 30, the email was sent to employees from Laura Britton, Head of People and Culture for Christmas Tree Shops. WBSM was able to obtain a copy of the email, which was sent with the subject line "Employee Separations at CTS' Middleboro, MA Office and Distribution Center."
In the email, CTS lays out its process of filing for Chapter 11 bankruptcy protection back in May in order to "restructure certain of CTS' obligations and to reorganize CTS's business." It mentions how earlier in June, the company had filed a Chapter 11 plan of reorganization "which provided for payments to creditors from the continued operation of CTS's approximately 72 retail locations."
There was a bankruptcy court hearing scheduled for July 7, and a hearing to approve the Chapter 11 plan slated for August 16.
The email also said CTS had been working with an investment banker SSG Advisors, LLC to assist with either "a capital infusion or sale."
"It was anticipated that CTS's workforce would be retained if the Chapter 11 plan was approved or a going-concern sale was consummated," the email stated.
However, CTS confirmed to employees in the email that it had now defaulted to the lenders that had provided the capital to keep the company going during the Chapter 11 proceedings.
"Unfortunately, late last week, CTS's lenders delivered to CTS a notice of default and trigger notice (sic)," the email stated. "Based upon the default, CTS's lenders were no longer obligated to provide any financial accommodations to CTS. CTS was not able to remedy the default and is not able to operate its business without this necessary funding."
Britton's email said the lenders have only agreed to continue to fund CTS "to pursue a going concern sale of its business" through July 5.
"While CTS is hopeful that it may be able to consummate a going concern sale, if it is not able to enter into an asset purchase agreement on or before July 5, 2023, CTS will be forced to engage in an orderly liquidation of its assets," Britton wrote.
If that liquidation should take place, CTS anticipates permanently closing its offices and distribution center located at 64 Leona Drive in Middleboro, which it moved into back in 2007 after leaving its longtime location at the former Cape Cod Coliseum in South Yarmouth.
"The first employee separations would be expected to take place during the 14-day period commencing on July 7, 2023, and your employment will end during the 14-day period commencing on 7/7/2023," Britton wrote.
The email also stated there would be no "bumping rights," which would allow senior-level employees to accept a position currently held by a less-senior employee, and have the less-senior employee laid off instead.
"We apologize that more advance notice of this possible action could not be provided. Please know that had CTS provided any earlier notice to you of the possible liquidation and cessation of our business, such an announcement would have had a chilling effect on CTS's ability to secure the necessary investors, purchasers, and/or funds that would have allowed CTS to avoid or postpone these employee separations," the email concluded.
When Christmas Tree Shops first filed for bankruptcy back on May 5, it also announced the closure of 10 stores, including Cape Cod stores in Falmouth and its iconic windmill-and-thatched-roof location at the base of the Sagamore Bridge.
Unless there is a buyer for CTS by the end of the day on Wednesday, all locations will begin to liquidate, including locations closest to the SouthCoast such as North Dartmouth, Hyannis, Foxboro's Patriot Place, Avon and Rhode Island locations in Middletown and Warwick.
An employee of CTS's Middleboro offices speaking on condition of anonymity told WBSM that, "Supposedly the warehouse and corporate office in Middleboro will be closed by the end of July, and (store) locations by the end of August or when there is no more product at the location."
LOOK: Here are 50 of your favorite retail chains that no longer exist
Are you ready to see the top 50 major retailers that no longer exist? Keep reading to see if your favorites made
the list
.
KEEP LOOKING: See what 50 company logos looked like then and now
More From WBSM-AM/AM 1420