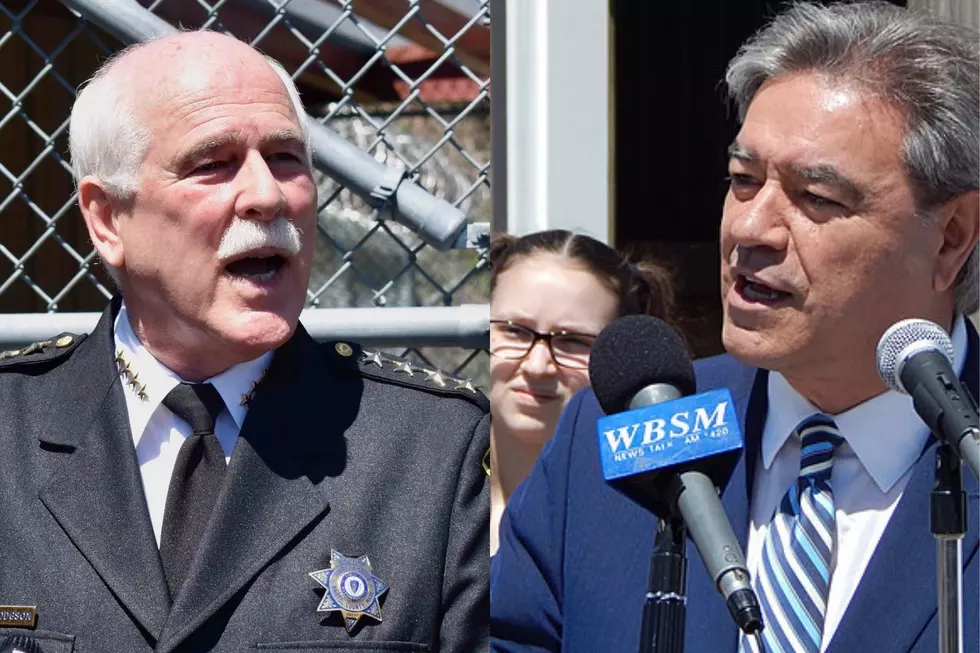 Cabral: Massachusetts Sheriffs Must Stop Doing ICE's Bidding [OPINION]
Townsquare Media Photos
For years, Sheriff Tom Hodgson's treatment of his inmates, especially those in ICE custody, has come under heavy scrutiny by local progressives and reform advocates. Despite their best efforts, little progress was made in thwarting the power Hodgson was allowed to exercise via his contracts with the Department of Homeland Security.
Then the pandemic hit, an occurrence which Hodgson's opponents argued laid bare his lack of interest or ability to afford those in the throes of the immigration system with the fundamental human rights to which they are entitled.
Following a confrontation on May 1, 2020 that left many inmates injured, three to the point of hospitalization, a scathing report by Massachusetts Attorney General Maura Healey after an investigation of the incident, and a federal class action lawsuit that was settled regarding the lack of COVID-19 safeguards for ICE detainees in Bristol County, President Joe Biden's Department of Homeland Security decided to terminate their agreements with the Bristol County Sheriff's Office.
Activists and lawmakers who have opposed Hodgson's policies and rhetoric on immigration see this as a big win, but know the fight for meaningful immigration reform is far from over. Chiefly among them is State Rep. Antonio Cabral (D-New Bedford), who is leading that fight on Beacon Hill.
Rep. Cabral is a co-sponsor of the Safe Communities Act, which proposes among many other immigration reforms, an end to the 287(g) agreements that deputize Sheriff's Offices as agents of ICE. He has his own targeted legislation on this matter and has passed language in the State House budget that would require sheriffs and the Department of Correction to report on the expenses and costs associated with their 287(g) agreements, which will finally bring some transparency to what these agreements are costing the taxpayers.
Rep. Cabral recently joined me on the program to talk about 287(g) agreements, why they are bad policy, and his legislative efforts to detangle local law enforcement agencies from ICE. You can listen to the full conversation here:
Marcus Ferro is the host of The Marcus Ferro Show airing Saturdays on 1420 WBSM from 1 p.m. to 4 p.m. Contact him at marcusferrolaw@gmail.com. The opinions expressed in this commentary are solely those of the author.
LOOK: Route 66's quirkiest and most wonderful attractions state by state
Stacker
compiled a list of 50 attractions--state by state--to see along the drive, drawing on information from historic sites, news stories,
Roadside America
, and the National Park Service. Keep reading to discover where travelers can get their kicks on Route 66.
More From WBSM-AM/AM 1420