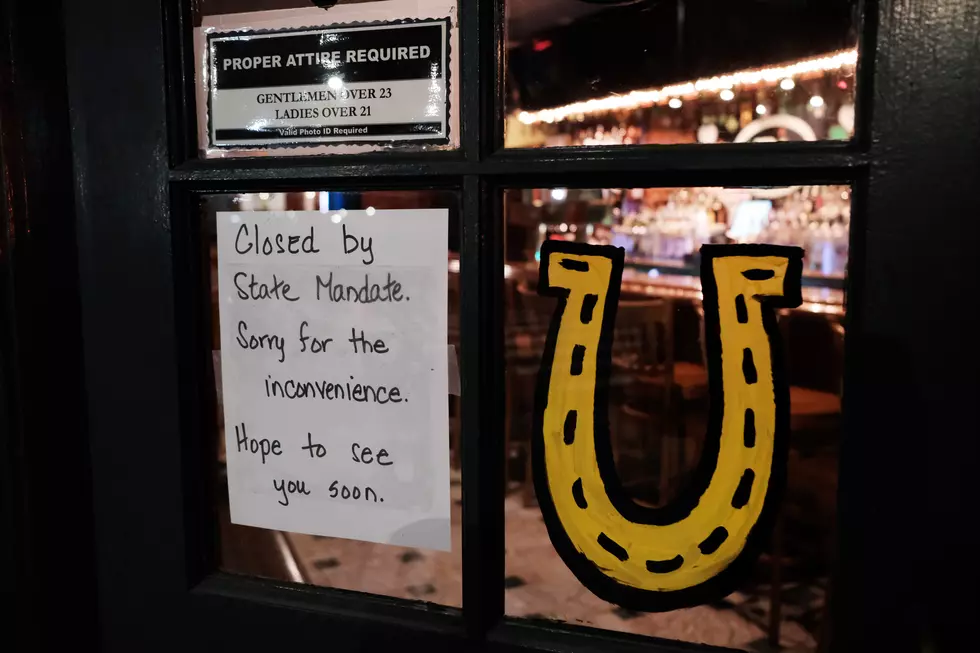 Business Closures Are Unconstitutional [PHIL-OSOPHY]
Getty Images
I agree that there are two sides to every story, but most people aren't willing to listen to both sides because we're living in galvanized times, politically and otherwise.
Take the issue of Gov. Charlie Baker's pandemic restrictions. Some complain about having to wear a face mask or social distancing, others don't mind. Some are very concerned and angry that the government is mandating their children get a flu shot or stay home from school, while some parents agree with it. And one of the biggest government restrictions is forced business closings that have wiped out restaurants especially. One side says that the restrictions are in our best public health interests. Others have invented creative swear words to counter that.
In the Commonwealth of Pennsylvania this week, a federal judge ruled that Gov. Tom Wolf's pandemic controls that required people to stay at home, limit the size of gatherings and ordered "non-essential" businesses to shut down are unconstitutional. In other words, what Gov. Wolf ordered is undemocratic and wrongful. U.S. District Judge William Stickman IV agreed with the mom-and-pop owners of local hair salons, drive-ins, a farmer's market vendor, and a horse trainer, to name a few.
Now, the judge was balanced to point out that the government's edicts were executed with the good intention of addressing this public health emergency. That said, the authority of the government is not unfettered or uncurbed. The justice said something that gave me pause: "The Constitution cannot accept the concept of a 'new normal' where basic liberties of the people can be subordinated to open-ended emergency mitigation measures." It means that the current restrictions in Pennsylvania can't be enforced.
Other governors across the country, like Charlie Baker, are worried about this ruling. Vince Delaney, a friend of my radio show, called in today to express his unrestrained joy because his group Flu You Baker is suing our governor for government overreach.
Of course, there'll be the usual delay legal tactics filed, but the real clear question here is how much power does the government have in a time of a health emergency? If this ruling stays, the answer is not as much as an individual's civil liberties.
Phil Paleologos is the host of The Phil Paleologos Show on 1420 WBSM New Bedford. He can be heard weekdays from 6 a.m. to 10 a.m. Contact him at phil@wbsm.com and follow him on Twitter @PhilPaleologos. The opinions expressed in this commentary are solely those of the author.
KEEP READING: 15 Natural Ways to Improve Your Sleep
Enter your number to get our free mobile app
More From WBSM-AM/AM 1420